Tag Archives:
autonomous vehicles
The race to roll out the first road-worthy autonomous vehicle in the market continues. A lot of players have laid their cards in the competition with the goal of producing their entry in the segment by the start of the next decade. Let us take a look at how far the major players have gone in the development of self-driving cars.
Mercedes-Benz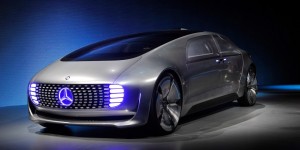 Mercedes-Benz is very close to their goal of producing their first ever road-legal self-driving car. Most of the technologies that they are using now in their premium cars show semi-autonomous driving capabilities like auto-steering, auto-braking, lane assist, Pilot Parking, and many more.
The German brand also revealed the F015 Luxury in Motion concept car in 2015 which possesses full auto-driving features. Based on the press release of the company, the vehicle is electric-powered and it is equipped with a fully-digital interior that uses touchscreens coupled with smartphone integration. This enables the occupant of the car to set his or her destination conveniently. Then, the on-board sensors and computer of the auto will help identify obstacles along the way and safely maneuver itself during the trip.
A self-driving truck was presented by the German brand too back in 2014 called the Mercedes-Benz Future Truck 2025. It successfully navigated itself on auto-pilot along the way.
Fast-forward in 2017, Mercedes launched the actual road test of its S-Class with self-driving tech at the Frankfurt Motor Show. The car just finished its testing in the public roads of Germany, China, Australia and South Africa. The last leg will be in the U.S. in time for CES in Vegas. However, the company seems to be hurdling with legal and regulatory issues concerning autonomous vehicles. The automaker estimates that they will be able to have their self-driving cars ready for consumers within a decade.
Waymo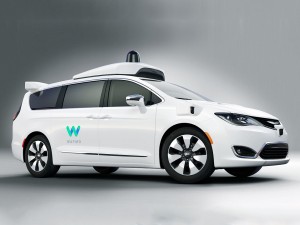 Waymo stemmed from Google's self-driving car project. They are aggressively developing their self-driving cars and the program has already accrued over 4 million miles of testing. The company successfully fitted their tech in a Chrysler Pacifica and some of them are now operating in Phoenix.
However, it is only confined within a certain geographical location because of its limited mapping data. Like Mercedes, their reach is roadblocked by legal elements.
Uber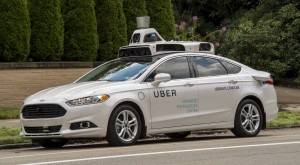 After its disruptive innovation relative to taxi services worldwide, the company is also dipping its hand in the self-driving car contest. It started its project early this year. So far, Uber in hot waters with the authorities in California according to Forbes because of the operation of its autonomous cars without a permit in San Francisco. They were recently sued by Waymo too for allegedly stealing trade secrets. Add to that the rollover accident it was involved in last March in Arizona.
Despite the mentioned hiccups, Uber is determined to push through with their self-driving car program. At present, they have accumulated 2 million miles in their testing and they are looking for another million mile early next year.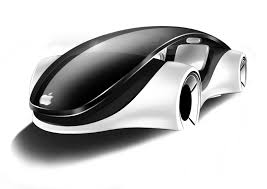 Earlier, the Supplier List of Apple for February 2017 hinted that the Cupertino-based tech firm might be working on its own self-driving car. Recently, the company got its permit to test such vehicles in the state of California, which further fuel speculations.
According to Reuters, the state of California's Department of Motor Vehicles disclosed that it just allowed Apple to conduct test drives in three vehicles with six drivers. All vehicles to be used are 2015 Lexus RX450h units. It should be noted that the law of the state requires someone to be inside the car so that the person can take over if something goes wrong in the autonomous driving system of the auto.
Apple is yet to acknowledge if it is indeed developing its self-driving car. However, there have been hints that the giant tech firm might be considering it.
Aside from getting Robert Bosch as one of its suppliers, Apple has been signing in major figures in the automotive world like former Mercedes-Benz Research & Development chief Johann Jungwirth as well as Sinisa Durekovic, who is known for his work in developing satellite navigation systems in luxury cars.
Then, Apple's director of product integrity, Steve Kenner, also wrote a five-page letter to the National Highway Traffic Safety Administration or NHTSA regarding the regulation of self-driving cars. It was there where he mentioned that Apple is interested in working on many automated systems, including in transportation.
On the other hand, Chris Theodore, president of consultancy Theodore & Associates and former vice president of Ford and Chrysler, said that Apple's acquisition of a self-driving car testing permit does not necessarily mean it is making a car. He stated that the company might still be toying with that idea, but the most likely reason is the firm could only be developing a software or hardware related to autonomous technology.