Tag Archives:
Back to the Future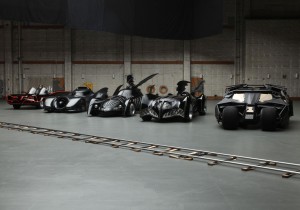 Halloween is coming up. If you are looking for a nice theme that will go along with your car for the occasion, check out the 5 best classic cars that have played iconic roles in action, sci-fi, suspense and adventure movies.
Here are the 5 best movie cars for Halloween that have played key roles in Hollywood.
1. Batmobile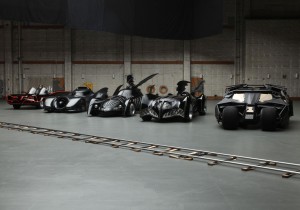 The Batmobile has evolved over the years from the memorable 1966 car based on the 50's Lincolm Futura driven by Adam West's Batman to the tank-like unit used by Ben Afflect in Batman v Superman: Dawn of Justice. Most fans of the caped crusader might agree though that the most popular in the bunch is the '66 Batmobile.
2. Christine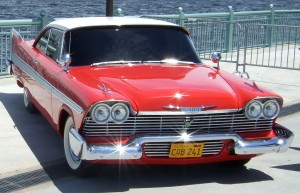 Based on the novel of Stephen King and directed by John Carpenter, two of the best personalities in the horror genre, Christine is a cult classic that tells the story of a car possessed by the evil spirit of its former owner. The star in this 1983 film is a cherry 1958 Plymouth Fury, which was auctioned in 2015 by Barrett-Jackson for $198,000.
3. Doc's 1981 DeLorean DMC-12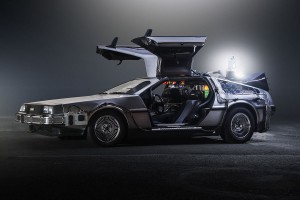 In Back to the Future, the eccentric scientist Dr. Emmet "Doc" Brown transformed the gullwing sports car into a time machine, which the protagonist Marty McFly later used.
The auto ran from model year 1981 to 1983. Its maker sadly folded due to bankruptcy in 1982. DMC is making its come back into the scene though after it announced the continuation of the DMC-12's production this year.
4. Ecto-1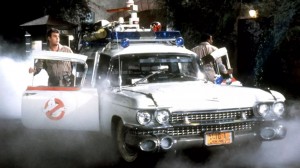 The Ecto-1 was a modified 1959 Cadillac Miller Meteor Ambulance. Only 25 samples of the car were ever created and two of them made it into the movie Ghostbusters in 1984. The reboot of the film in 2016 replaced the unit with an 80's Cadillac hearse.
5. Herbie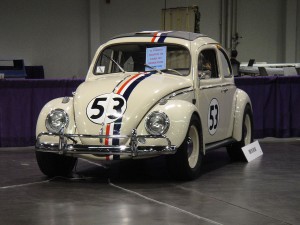 Herbie is a sentient 1963 Volkswagen Beetle racing car that appeared in the 1968 Disney film called "The Love Bug". The movie tells the story of a race car driver and his love interest who developed feelings for each other thanks to the help of the anthropomorphic car.