Tag Archives:
California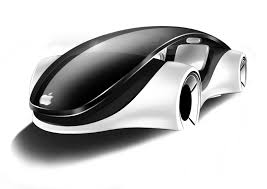 Earlier, the Supplier List of Apple for February 2017 hinted that the Cupertino-based tech firm might be working on its own self-driving car. Recently, the company got its permit to test such vehicles in the state of California, which further fuel speculations.
According to Reuters, the state of California's Department of Motor Vehicles disclosed that it just allowed Apple to conduct test drives in three vehicles with six drivers. All vehicles to be used are 2015 Lexus RX450h units. It should be noted that the law of the state requires someone to be inside the car so that the person can take over if something goes wrong in the autonomous driving system of the auto.
Apple is yet to acknowledge if it is indeed developing its self-driving car. However, there have been hints that the giant tech firm might be considering it.
Aside from getting Robert Bosch as one of its suppliers, Apple has been signing in major figures in the automotive world like former Mercedes-Benz Research & Development chief Johann Jungwirth as well as Sinisa Durekovic, who is known for his work in developing satellite navigation systems in luxury cars.
Then, Apple's director of product integrity, Steve Kenner, also wrote a five-page letter to the National Highway Traffic Safety Administration or NHTSA regarding the regulation of self-driving cars. It was there where he mentioned that Apple is interested in working on many automated systems, including in transportation.
On the other hand, Chris Theodore, president of consultancy Theodore & Associates and former vice president of Ford and Chrysler, said that Apple's acquisition of a self-driving car testing permit does not necessarily mean it is making a car. He stated that the company might still be toying with that idea, but the most likely reason is the firm could only be developing a software or hardware related to autonomous technology.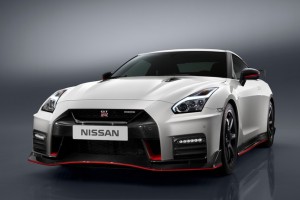 Nissan has released a US pricing of $174,990 for the new 2017 GT-R Nismo during its North American debut at the Japanese Classic Car Show at the Queen Mary in Long Beach, California.
The JCCS, an annual gathering, is the largest one of Japanese heritage enthusiasts in the country. It attracts nearly 400 private heritage cars and more than 7,000 spectators.
The GT-R Nismo is now on sale at certified Nissan dealers nationwide. The premium model, on the other hand, started sale early this summer.
The GT-R Nismo is now available for the third straight year, and it continues to deliver supercar dynamics with advanced aerodynamics and precise handling. Nismo, the brand's motorsport specialists, developed the GT-R Nismo. The model is available in very limited numbers in North America.
The GT-R Nismo for this model year is characterized by a new look inside and out, including driving performance enhancements. The GT-R Premium will be sold for $109,990 while the GT-R Nismo can be bought for $174,990. Destination and handling will be $1,595.
Michael Bunce, vice president for product planning of Nissan North America, said the Nissan GT-R's performance was "honed, tuned and developed" at the Nürburgring race course last spring.
The 2017 GT-R Nismo has a new "V-motion" grille, which is one of Nissan's latest design signatures, was enlarged for better engine cooling. It also now features a matte chrome finish, an updated mesh pattern, and a new hood with pronounced character lines that flow from the grille. This same hood was enhanced for high speed driving.
Unique to the Nismo are the carbon fiber front and rear bumpers, black outside mirrors with red stripe, and carbon fiber side sills and emblem. The rear spoiler is made of carbon and has a special coating for the carbon fiber weave style. This material allows for a lightweight feel with strong characteristics.