Tag Archives:
captur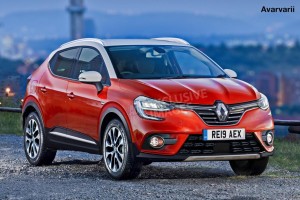 French automaker Renault is getting ready to introduce its first plug-in hybrid vehicle, the high-tech Captur crossover, in 2020.
The second-generation Renault Captur has big shoes to fill. The first-generation model, which was launched in 2013, has been Renault's third best-seller globally, with 232,733 units sold last year alone. And since this will be Renault's first foray into plug-in hybrid cars, the Captur must set the example for the next cars in the company's lineup.
Renault will be using the tech introduced by its boss, Carlos Ghosn, during the Paris Motor Show early this month. It's an all-new plug-in hybrid setup that will make use of the Nissan-developed 1.6-liter naturally aspirated four-cylinder petrol engine and an electric drive system. The electric system will be tasked to provide the petrol engine with additional torque and power plus an additional 30 miles of all-electric drive.
The power for the electric drive will be supplied by a 9.8kWh battery but there have been no details of the power specs yet from the petrol engine.
This same technology will be used in the Renault-Nissan-Mitsubishi Alliance. After the Captur gets unveiled at the Frankfurt Motor Show next year, it will be the next-generation Nissan Qashqai's turn. It will get the same plug-in hybrid system.
The technology, however, won't be available on Renault's supermini and biggest seller, the Clio. Instead, the fifth-generation Clio, which is scheduled to be revealed at the Geneva Motor Show in March 2019, will come with a conventional closed hybrid setup that doesn't require plugging in. Upcoming electrified Renault vehicles will be badged as e-Tech models.
As for its design, the Captur's profile, shape, and signature grille will remain the same. Every panel will be slightly different, however, and there will surely be new headlights and tail lamps. The cabin will have Renault's latest dashboard layout—a portrait-style touchscreen infotainment unit smacked in the middle. There is an expected increase in cabin space, too, since the French company plans to stretch out the Alliance B platform.
Photo Source: Auto Express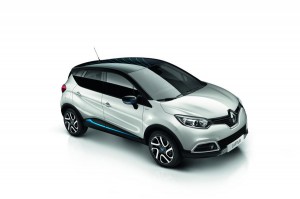 The Renault Captur was finally upgraded for 2016, and with it comes a new range-topping model. The Captur also gained a new powertrain to go along with its premium styling.
The 2016 Capturs in Dynamique or Nav spec are now coming out with Renault's turbocharged 1.2-liter TCe petrol engine in manual gearbox. This new powertrain reportedly produces 118bhp, and has an output of 51.4mpg and 125g/km of CO2.
Capturs with this powertrain, which was only previously available with the dual-clutch EDC automatic gearbox, will have a starting price of £16,575.
That same engine with the EDC automatic gearbox will now have a base price of £18,075.
The Dynamique Nav and Dynamique S Nav models, meanwhile, can now be ordered with Flame Red metallic paint and a contrasting Diamond black roof for £595. If you want more interior-speaking, you can add a matching red color pack for £100.
There are four trim levels available for the new Captur range. The trim levels will go along with two diesel and petrol engines. If you want the new range-topping model—called the Iconic Nav Special Edition—to go along with these trim levels, you'll have to shell out £14,575 to £19,175.
The new model will only come Arctic White pearlescent paint with a Diamond Black roof and door mirror covers. It will also get 17-inch wheels with the lower front and rear bumpers painted.
The interior is all about elegance, thanks to its part-leather upholstery, aluminium pedals and Renault's R-Link Evolution infotainment system, which now comes packed with European mapping for the sat-nav as well as reverse parking camera view.
It gets Renault's Grip Xtend pack too as standard. This adds a unique traction control system and special mud and snow tyres that will improve grip on slippery surfaces.
Reports said that orders are now being accepted for the 2016 Captur range. Rivals of the Captur include the Kia Soul, which starts at £12,800, and the Nissan Juke, which starts at £13,995.