Tag Archives:
charger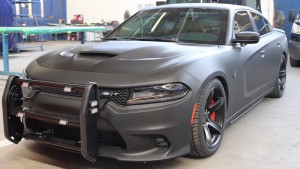 Utah's Armormax took the Charger SRT Hellcat and made it almost indestructible through its armoring package that includes bullet-resistant glazing and body armor that can protect the car from even high-powered rifles. This means that even if 7.62mm rounds from an AK-47 will rain on it, nothing can stop this car. A grenade? Don't even think about it. There's a bomb blast protection upgrade that can ward that off.
Let's take a look back. The Dodge Charger Pursuit is one of the most used vehicles by police officers in the United States, but its 370-horsepower from its 5.7-liter V8 engine could not chase down anything with more than a straight-four under the hood.
Now, enter the Charger SRT Hellcat, which looks and drives like a Charger but is much faster. It's the ultimate pursuit vehicle and with the guys from Armormax doing what they do best, the car is almost indestructible.
The problem is the Charger Hellcat has a bit of rowdy exterior that does not fit the "formal" police department. Armormax worked on that by fitting the car with run-flat tires, a heavy-duty bull bar in front, strobe lights, and a siren with a public address system. All of these are standard to every police car.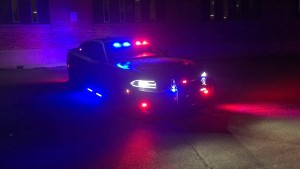 These features with the armoring package essentially turn the Armormax Charger Hellcat into a tank, except that it can deploy tire spikes when the conventional spike strip fails to stop the fleeing suspect. There are electrified door handles, too, that can send a low voltage of electricity into anyone attempting to commandeer the car.
However, here's the clincher: the Charger Hellcat is fitted with a supercharged 6.2-liter Hemi V8 engine that makes 707 horsepower. That's a lot of power and can definitely run after juvenile delinquents and even the more sophisticated criminals that maneuver cars ala Grand Theft Auto.