Tag Archives:
cle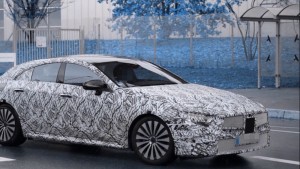 Spy shots and a video of the 2019 Mercedes-Benz CLS have been taken while the car was caught testing on the road lately. The new-generation CLS is closely related to the E-Class than the S-Class, so many thought that it would carry the CLE label.
The current generation has been around since 2012, so it's just about time that the German automaker is coming up with a revamped edition. The new name strategy by Mercedes-Benz was disclosed in 2014, when it announced that the CLS name would remain. It did make sense at that time because the vehicle was already entering its third generation and was close to being on an icon-like level.
It Uses the MRA Design as Platform
The car will be pairing with the same platform used on the E-Class, though the spy shots showed the CLS is longer and wider, which makes sense to call it the CLS rather than the CLE. The model will apparently gap the bridge between the CLS and the CLE.
If you remember the MRA design used as platform for the C-Class and E-Class, this is going to be based on that. The platform will allow for the following options: a rear- or all-wheel drive, a standard nine-speed automatic transmission, and plug-in hybrid capability.
It has Two Powertrain Options Initially
We only have information about the new Mercedes-Benz CLS for the US market. The standard powertrain would be Mercedes' new turbocharged 3.0-liter inline-6 while the higher variant is Mercedes' version of Mercedes AMG-developed twin-turbocharged 4.0-liter V-8 engine.
It Will Have Mercedes-AMG Versions
Mercedes-AMG will reportedly build its own CLS43 and CLS63 versions. In fact, Affalterbach tuner is already waiting to put its own mark on the coupe-like sedan that will resemble its GT sports car.
The CLS will arrive next year as a 2019 model. Those who want to see a wagon body style will be sorely disappointed, though, because there isn't going to be a repeat of what Mercedes calls the Shooting Brake.