Tag Archives:
clubsport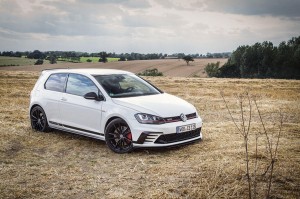 The Volkswagen Golf GTI Clubsport S was a product of the Golf GTI and the Golf GTI Clubsport. There is a lot of history here, mainly the Golf GTI's inability to function better than the four-wheel-drive R model. And then, when the Clubsport Edition was introduced, Volkswagen wanted more for its Golf segment.
The Golf GTI Clubsport S packs the third-generation EA888 engine paired with a six-speed manual gearbox that produces 306 horsepower. This exceptional lap time wasn't purely from the engine or the lightweight material (it weighs only 1,285 kg) used on the Golf GTI Clubsport S. There were a lot of modifications in the materials, rear seats, boot floor, load cover, and bonnet damper.
According to Volkswagen, the Clubsport S can go 62mph in 5.8 seconds from complete rest. That's not too bad considering it costs the same as the Honda Civic Type R and the Ford Focus RS at $37,800.
Ford Focus RS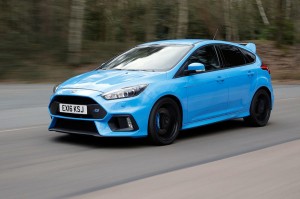 Any modern hatchback would have specialized engines and structural reinforcements—all of which the Ford Focus RS comes packing in. The Ford Focus RS is the first Focus with an all-wheel drive, so what Ford did is to apply a thicker steel between the rear suspension turrets. That explains the extra torsional body stiffness.
Under the hood, you'll find a turbocharged 2.3-liter engine that has been developed for the Mustang and redeveloped by Cosworth. The engine can produce 345 horsepower and 325 lb. ft. of torque, which is honestly quite powerful for a hatchback.
Inside the Ford Focus RS, the cabins are significantly inferior to the Audi RS3 and Mercedes-AMG A 45, but definitely a step up from the Renault Megane RS 275. The only thing we did not like about it is that leg room is a little bit smaller because of the more sophisticated rear axle.
Like the Golf GTI Clubsport S, the Ford Focus S is priced at $37,800. Other rivals are the Mercedes-AMG A45 and the Audi RS3, both around $12,500 more expensive.