Tag Archives:
concept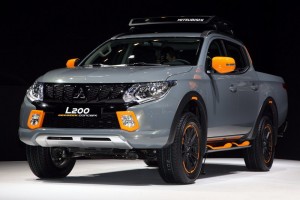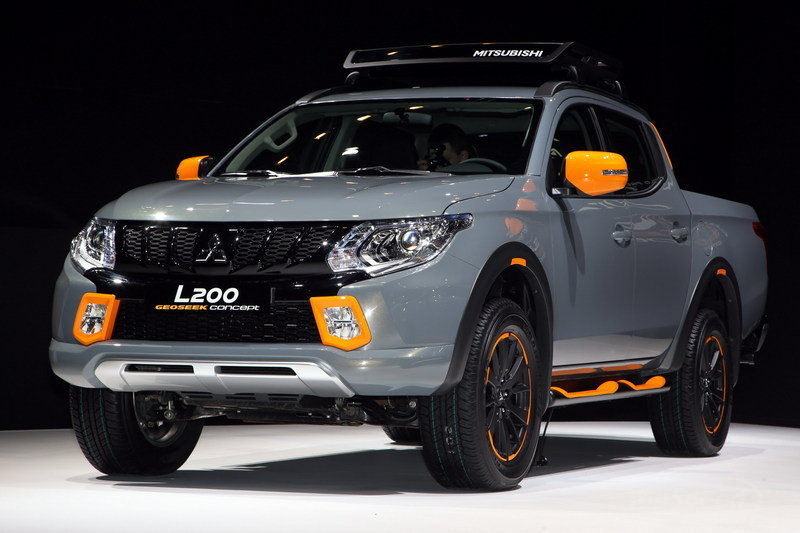 Mitsubishi launched its new concept called the Geoseek at the 2016 Geneva Auto Show. The concept is based on the L200 Triton truck, which was last updated in 2015, but with a bespoke paint job, a roof rack, and a custom interior.
According to a report from TopSpeed, the automaker didn't divulge much details about the Mitsubishi L200 Geoseek in its press release for the auto show, but it did say that the Geoseek Concept was designed to highlight the outdoor adventurous side of the truck. It also packs tough looking accessories to attract outdoor enthusiasts.
But beyond the fancy paintwork and updated grille, the L200 is a standard production truck. It has a total of three engine options, although Mitsubishi has not said which will be used for this model.
What it did say is that the truck can be bought either in 2WD or 4WD, though this L200 model might also come with a transfer case.
Right now, Mitsubishi has yet to announce if a production version of this concept will be available. And if it does, only those in Europe, Asia, Australia and South America would have a chance to get it.
Outside, the L200 Geoseek Concept takes the came for a special coat of a pearl grey body color with bright orange accents on the fog light surrounds, mirror caps, side steps, wheels, fender flairs, tailgate spoiler, and rear bumper.
There's also a roof-mounted cargo basket, a custom-built roof rack that sports off-road lights and grab handles, and a front grille with custom-made mesh.
Inside, you'll most probably find an all-black interior with some orange accents to match the exterior. Mitsubishi hasn't releases any photos of the truck's interior, but the seats are said to have a suede-like center section with a "functional covering that aids in temperature control" along the side bolsters.
As mentioned above, the L200 Geoseek Concept will use either of the three engines–the standard 2.4-liter four-cylinder gasoline engine that produces 130 horsepower and 148 pound-feet of torque, the 2.5-liter turbodiesel unit that makes 175 horsepower and 295 pound-feet of torque, or 2.4-liter MIVEC four-cylinder turbodiesel with a variable-geometry turbo.
The third one, the most modern engine, produces 133 horsepower and 317 pound-feet of torque.
Transmission options are a six-speed manual gearbox and a six-speed automatic.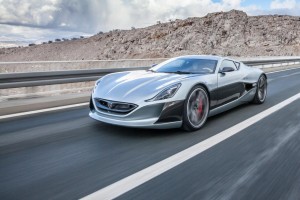 Do you remember the E-Runner Concept_One, a joint effort by Japanese racing driver Nobuhiro "Monster" Tajima and Croatian EV-builder Rimac Automobili, during last year's 2015 Pikes Peak International Hill Climb "Race to the Clouds" event?
According to TopSpeed, the group decided to release a production version of the Concept_One since electric vehicles seem to be on the rise. This would actually work considering the positive feedback from last year's auto event.
But more than just being an electric car that makes use of today's innovative technology, the Rimac Concept_One promises to have a gorgeous styling, crafted interior and affordable pricing.
The road wasn't easy for e-cars the past years. The public has yet to welcome these cars, and Rimac took five years to create a production-ready Concept_One. Back in 2011, Rimac announced the idea of creating a mass produced Concept_One with four ground-up redesigns.
Everything on the car was developed and manufactured by Rimac, and the production version would probably boast of the same. Mate Rimac, CEO of Rimac Automobili, said that the company's goal is to create an electric version of existing supercars. He wants to create a technology that would make the supercar even better on every front—speed, entertainment and efficiency.
Rimac is aiming to create the "supercar" of the 21st century.
Unlike other electric cars, the Rimac Concept_One actually looks aesthetically better than even some regular sedans. It is modern, futuristic, sleek and bold. If you look at it closely, you can even begin to imagine the concepts taken from Jaguar F-Type and XJ220, the Noble M600, a Bugatti, and the Koenigsegg Agera.
The Concept_One would have 1,072 horsepower and 1,180 pound-feet of torque with 0-62 mph in 2.6 seconds, 0-124 mph in 6.2 seconds, and 0-186 mph in 14.2 seconds. It would also have a max speed of 221 mph.
Pricing for the Rimac Concept_One is approximately 850,000 euros or $936,445.