Tag Archives:
consumer reports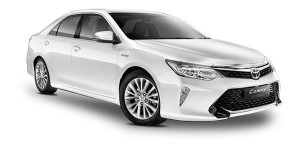 For the fifth consecutive year, Toyota emerged on top in terms of reliability. This was based on a survey conducted by Consumer Reports.
According to Fox News, Toyota took the top place among the 27 automotive brands surveyed by Consumer Reports. The brand was followed by Lexus, which also happened to be Toyota's luxury vehicle division. The two exchanged places from their rankings in 2016. Another Asian brand, Kia, appeared in the top three spot of the study.
US brand Cadillac was listed as the worst among the 27 brands researched. Then, GMC and Ram were in the 26th and 25th places, respectively.
The source noted that the meticulous approach of Toyota in introducing new technology in its vehicles mostly contributed to its reliability. The Japanese brand has been known to implement new tech gradually and steadily in its new models. This was in contrast to the other brands featured in the survey, which garnered low scores because of complaints in their infotainment systems and new transmissions.
The report singled out the Toyota Camry sedan as an example. The latest model of the car possesses an eight-speed transmission gearbox. The system was first tested in the Highlander SUV.
Kia was two spots up from last year. Again, this was because of their decision not to rush things up when it comes to putting new tech in their vehicles. Most of the technology in their new models today first came out in their sister brand, Hyundai. The Kia Niro hybrid had the highest point in reliability among the other units in the brand's lineup. Unfortunately for Hyundai, they dived three spots down to number 10 this year.
The biggest climber in this year's survey was Chrysler. The brand was up by 10 positions compared to last year, thanks mainly to the positive remarks in its Pacifica minivan. Acura plunged the deepest by seven spots because of its new models' transmission issues.