Tag Archives:
corolla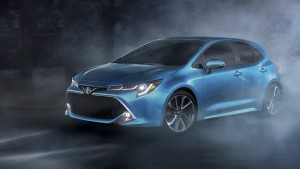 There were huge expectations on the coming of a new Toyota iM, and though this is closely related to that, the new Toyota Corolla Hatchback still sits on its own little niche. According to the guys over at Toyota, this new hatchback is designed to be a "driver's car," and is set to make a huge impression.
Powertrain
The new Toyota Auris came with only one non-hybrid drivetrain—a 1.2-liter engine. The Toyota Hatch, on the other hand, will come with a naturally aspirated 2.0-liter engine that has some "decent power on demand," reports speculate. There are no details yet regarding the horsepower and the torque, but we're pretty sure they'll be at least decent.
Exterior And Platform
There's a big improvement in terms of the overall size of the hatchback. According to reports, the hatchback has been lowered by one inch, stretched out by 1.5 inches, and widened by 1.2 inches. It has a longer wheelbase compared to the Corolla iM, and there are wider tracks in the front and rear. There are two options for the wheels—a 16-incher and an 18-incher. You can also have it either in manual transmission or in CVT but with 10 simulated gears, a launch gear, and a paddle shifter.
Toyota will use its TNGA platform for this hatch. They also added a host of safety features such as AEB with pedestrian detection, lane departure warning with steering assist, lane tracking assist, and radar cruise control. There will likely be additional features when the hatchback is released, but these are cool enough for a start.
The upcoming Toyota hatchback is being set up for a summer release as a 2019 model. There's no word yet on how much this will cost, but we're sure we'll find out in a couple of months, so better ready those wallets.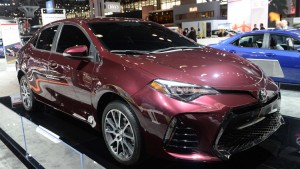 Since its introduction in 1966, the Toyota Corolla sold over 40 million units worldwide, making it the best-selling car in the world since 1997 when it surpassed the Beetle. In the US market, its popularity is only matched by the Ford F-Series.
When it was redesigned in 2013 as an eleventh generation, it sold again 300,000 units a year, pushing the brand to release a series of special editions and even a TRD-made concept. Now, for its 50th anniversary, Toyota came up with another special edition.
This US-exclusive sedan was dubbed the 50th Anniversary Special Edition, and would be based on the Corolla SE. It will feature a lot of customization, with both the exterior and interior tweaked for a sportier look. There will only be 8,000 units manufactured, making this even rarer than it already seems to be.
According to Toyota, the new special edition model will include the following features: 17" alloy wheels with dark gray inserts and machine finish, 7-inch high-resolution touchscreen, Entune Audio Plus with connected navigation, color 4.2-inch TFT multi-information display, smart key system with push button start and complex-LED headlamps.
Inside, it would also have black mixed media seats with Black Cherry contrast stitching, black interior with Black Cherry contrast stitching on steering wheel, shift boot and center armrest, Black Cherry accented dash panel and door trim, 50th Anniversary Edition floor mats, 50th Anniversary Edition exterior badge, and available Moonroof.
The 50th Anniversary Edition will come in three colors—exclusive color Black Cherry, Classic Silver, Blizzard Pearl. It will begin being sold this fall.
Under the hood, this special edition will have the same 1.8-liter four-cylinder engine offered in the Corolla SE. It delivers 132 horsepower and 128 pound-feet of torque with the CVTi-S transmission.
Pricing has yet to be released, but expect it to cost more than the SE, which retails from $20,635.