Tag Archives:
Crew Chief 715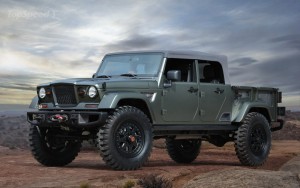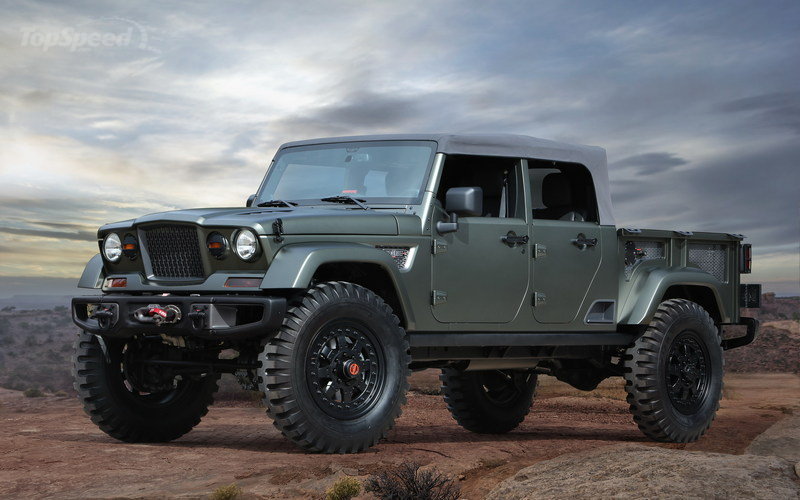 Can we just stop for a while to take in how badass the 2016 Jeep Crew Chief 715 is? Since 2002, Jeep and Mopar, its parts division, teamed up to create one-off concept vehicles for the Easter Jeep Safari in Moab, Utah from March 19 to 27.
This year, according to TopSpeed, Jeep churned out seven concept vehicles ready for Moab's tough trails. But 2016 is no ordinary year for the company as it is celebrating the 50th anniversary of the Jeep Safari, as well as the company's 75th anniversary—with beginnings originating from World War II. Over the years, concepts for the Easter Jeep Safari have paid tribute to the maker's wartime history.
This year, the Jeep Crew Chief 715, designed to recall the Kaiser M715 US Military Truck, will do the honors. The Kaiser M715 was produced between 1967 and 1969, and was based off the Jeep Gladiator pickup.
The Crew Chief 715 based its concept from Wrangler Unlimited with slight changes thanks to Jeep and Mopar engineers, designers and fabricators. Mopar used both dealership-available and prototype pieces for the Crew Chief.
In the past, Jeep used these concepts to test new accessories future productions would have. There's no telling for sure what will end up in the parts catalogue, but chances are big these concepts would feature some of the major additions there.
Every year since 2002, thousands of Jeep enthusiasts trek to Moab to take part or even just to watch the Jeep Safari. This year, expect more to flock as the new concept are intriguingly going to be part of a host of production Jeep vehicles in the future.
Surely, the attraction of seven new concepts would attract the biggest gathering of Jeep enthusiasts. The event, by the way, is open to the public, so better check out those schedules right now.
Check out some photos of the new Jeep Crew Chief 715 concept below: