Tag Archives:
diesel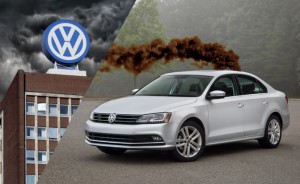 Volkswagen has been fined 1 billion Euros ($1.18 billion) by public prosecutors in the German city of Braunschweig, the city close to the company's Wolfsburg headquarters, over "Dieselgate" or the diesel emissions cheating that saw more than 10.7 million vehicles fitted with "defeat devices."
The German company said it will pay the fine and would not lodge an appeal against it. The statement added that Volkswagen AG admits "its responsibility" for the diesel crisis "and considers this as a further major step towards the latter being overcome."
Volkswagen said that the investigation found that "monitoring duties had been breached in the powertrain development department in the context of vehicle tests." In human language, that means that the diesel cars sold worldwide between 2007 and 2015 have been fitted with the so-called "defeat devices."
The purpose of these devices is to lower the emissions of cars during testing. However, the devices don't work when the cars are used during normal driving conditions, meaning that the cars on the road could pump out up to 40 times the allowed amount of pollution.
The 1-billion-Euro penalty is composed of the 5 million Euros that is imposed along with the 995 million Euros for what was described as the "disgorgement of economic benefits," which simply means the profit earned by Volkswagen for all the mess.
The payment will likely put to end the criminal prosecutions against the German company, but Volkswagen will continue to face the growing number of civil claims from motorists with affected cars, as well as the shareholders of the company. Volkswagen is not alone in what has been dubbed as the "Dieselgate." Its subsidiaries will also be targeted, as well as luxury carmakers Mercedes-Benz, which already recalled more than 770,000 units, and BMW.
The diesel scandal first broke out in the US, where the company has already paid $25 billion in fines and compensation.