Tag Archives:
Donald Trump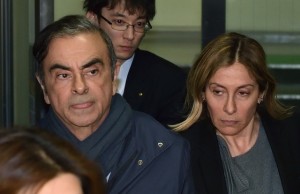 Carole Ghosn, the wife of disgruntled ex-Nissan boss Carlos Ghosn who is currently on trial in Japan, asked the US government, particularly President Donald Trump, to talk to Japanese Prime Minister Shinzo Abe about the state of her husband.
The two will meet during this year's G20 summit in Osaka from June 28 to 29.
She asked Mr. Trump to speak with Abe about fair trial conditions for her husband. Mr. Ghosn, who is awaiting trial, is facing charges of under-reporting his salary and using Nissan's funds for personal expenses. The 65-year-old former executive, who was also at the helm of the Renault-Nissan-Mitsubishi Alliance, denied these accusations.
Mrs. Ghosn asked the US president for three things: fair trial conditions, to let her speak to her husband, and the presumption of innocence until proven guilty.
The last time she saw her husband was on April 4 when prosecutors re-arrested him in their apartment in the early hours of the day. Fresh allegations were made in April and the court allowed officers to arrest Mr. Ghosn who was first taken into custody in November 2018.
He was freed on a $4.5 million bail but is living under very strict conditions. He is not allowed to see his wife and he must stay in Japan in a court-appointed residence with cameras to monitor his every movement.
Mrs. Ghosn said "all of these" could have been handled internally by the company. "They didn't need to go this far," she told BBC in an interview. Mr. Ghosn, a French citizen, resigned as the chairman and CEO of Nissan shortly after the scandal broke out.
Mrs. Ghosn, who was earlier questioned but never charged of any wrongdoings, said the courts want to implicate her "to weaken Carlos and to shut me up." She said she isn't a "conniving woman" and that she was "a housewife who raised three children."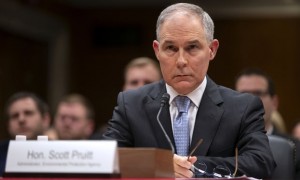 US Environmental Protection Agency (EPA) chief Scott Pruitt, who came under fire earlier for backing President Donald Trump's decision to lower the standards for vehicle emissions requirements, resigned on Thursday because of an ethics scandal.
Pruitt is favored by the President for rolling back former President Barack Obama's strict regulations on vehicle emissions. However, he is currently being investigated for travel and security expenses, as well as an expensive condominium arrangement.
President Trump said on Twitter that he has accepted Pruitt's resignation and that EPA Deputy Administrator Andrew Wheeler will become acting chief of the agency starting on Monday.
Trump said that "Within the Agency[,] Scott has done an outstanding job, and I will always be thankful to him for this."
Pruitt, a former Oklahoma attorney general, is facing dozens of investigations by the EPA inspector general, the Congress, and the White House. Reports pointed out to his questionable spending on first-class plane tickets, use of security detail, utilization of his office for favors, and connections with lobbyists and industry groups.
A separate report by The Washington Post even said that the former EPA chief pushed to find his wife a well-paying job with another politically-connected group.
The EPA's inspector general is also being asked to look into reports that Pruitt falsified his official schedule "to hide or remove" records of his meetings and discussions with industry representatives. A CNN interview with US Representatives Don Beyer and Ted Lieu, citing remarks by Kevin Chmielewski, Pruitt's former deputy chief of staff, said that Pruitt held routine meetings to "scrub, alter or remove from Pruitt's official calendar numerous records because they might 'look bad.'"
The representatives said that the allegations are being supported by an inspection of the former EPA chief's official calendar.
Pruitt became famous for revising the Obama administration's tighter standards on the model year 2022 to 2025 vehicles.