Tag Archives:
electric vehicle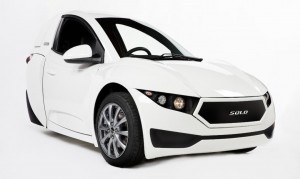 Electra Meccanica launched its 2017 Electra Meccanica SOLO electric vehicle (EV) at the Luxury and Supercar Weekend event held at the VanDusen Botanical Garden. Finally, after years of development, the single-rider SOLO is now available for the public.
The idea for SOLO was a product of the brainstorm by CEO Jerry Kroll, founder of KleenSpeed Technologies, and Henry Reisner, President of Intermeccanica Inc., who is now the COO of Electra Meccanica. It was not intended to replace the family car, but was instead dedicated to supplement the driving experience of the commuter in an environmental-friendly way, and at minimal expense.
The SOLO was built from the knowledge that 80 percent of commuters go to work alone. And since the average round trip commute is 40 miles, the SOLO won't need to be charged in between the house and the workplace because it has a 100-mile range.
The SOLO is powered by a 16.1 kWh lithium ion battery that has a universal power connector that enables connection at both quick charge and standard stations. To fully charge the battery, it needs only three hours on a 220-volt charging station, and twice the amount of that time on a 110-volt station.
It has a top speed of 80 mph, and an ability to go 0-60mph in under eight seconds.
Standing 10 feet in length, the SOLO is about 14 inches longer than a Smart ForTwo and 19 inches shorter than a Fiat 500. It has a a wheelbase of 80.5 inches, a height of 50.5 inches, a front width of 47.6 inches and a low­slung, single­seat configuration.
During its launching, the SOLO will be available in colors based on Electra Meccanica's corporate palette–Titanium Silver, Electric Red, Raven Black and Arctic White.
Those who want to make a fully-refundable deposit for the SOLO EV can now do so. Release of the vehicle will be in 2017.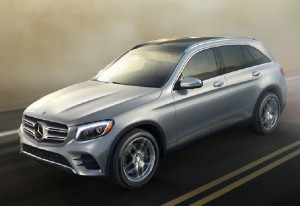 Mercedes-Benz is looking at releasing four electric vehicles by the end of the year 2020. Sources said the company will be producing two sedans and two SUVs to comprise the first tranche of electronically powered vehicles Merc is looking at developing.
Each electric vehicle model will share the basic elements of models already part of Merc's current lineup, but the company also promised that the models will have distinct designs to set them apart from their conventionally powered counterparts.
This move came on the heels of the German government's announcement of sales subsidies for all EVs priced at less than €60,000, or $67,150 based on current exchange rate.
This German government policy is part of the bigger scheme to attract would-be buyers to consider EVs instead of gasoline- or diesel-powered engines.
Of course, such a decision from Merc can also be seen as the company's attempt to keep up with the fast-rising EV market, something other automakers have taken advantage of in the past months. Tesla Model 3's 370,000 orders certainly made an impact.
Merc has reportedly taken a €500 million expansion of their existing battery production facilities in Germany to prepare for their EV plans.
Although not a surprise, Merc's move is still a welcome development. There are no details released regarding this new direction the company is taking, but R&D chief Thomas Weber hinted that the current C-Class and S-Class models, as well as the GLA and GLC SUVs, will be the templates for the four EVs planned.
In particular, the GLA-based SUV model will tap the reworked version of the MFA platform that Merc is already using on its B-Class Electric Drive, which is technically Mercedes' first EV. The other three models, on the other hand, will probably use the evolved version of the MRA, which was developed particularly for electronic vehicles.