Tag Archives:
fiat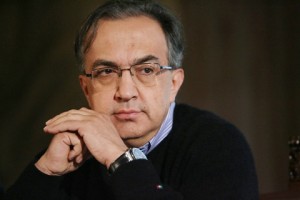 Tributes are pouring in for former Fiat Chrysler Automobiles CEO Sergio Marchionne who died on Wednesday after complications from a shoulder surgery. The former chief executive of FCA and architect of the brand's dramatic turnaround was 66 when he died.
Marchionne died in a hospital in Zurich less than a week after he has been replaced as CEO of FCA. This report was confirmed through a statement from Exor NV, the holding company of Fiat's founding Agnelli family. Marchionne's health deteriorated following complications from a shoulder surgery done in late June.
In another statement, FCA chairman John Elkann, who was unaware of Marchionne's deteriorating health prior to the surgery, said that him and his family "will be forever grateful for what he has done."
His death left a wide gaping hole in the succession for FCA CEO because he and Elkann have not discussed a possible heir to the company. On July 21, during an emergency meeting of the FCA's board of directors, Mike Manley, formerly of Jeep and Ram brands, succeeded Marchionne as CEO. Louis C. Camilleri will take over the operations of Ferrari while Suzanne Heywood will succeed Marchionne as chairman of truck and farm-equipment maker CNH Industrial NV.
Some Italian reports said Marchionne had been suffering from a rare form of cancer, but people close to the former FCA boss said he died of cardiac arrest and did not have cancer.
Marchionne was responsible for boosting the company's value by more than 10-fold. When he first joined the company, he restructured the auto business and separated the assets. One of his major moves was the 2015 listing of supercar-maker Ferrari NV, where he was also CEO and chairman.
He had a no-nonsense attitude when it comes to his job but his partners and his employees have come to love that about the man who former Ford Motor Co. chairman Bill Ford called was "one of the most respected leaders in the industry."
Marchionne and his estranged wife, Orlandina, had two children, Alessio and Tyler. His partner, Manuela Battezzato, works in Fiat Chrysler's press office.