Tag Archives:
Google Map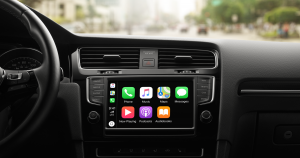 Here's the thing, Apple, no one likes Apple Maps. It is terrible and it confuses rather than helps. But news is coming in that you are now getting Google Maps and Waze to work on the Apple CarPlay. That's great. Thank you. It is about time we stop putting our smartphones on the dashboard, on the cup holder, in front of the aircon vents, or let the front passenger hold it where we can see Google Maps or Waze. It is unsafe and it defeats the purpose of having the Apple CarPlay in our cars.
The latest iOS 12 update will finally bring Google Maps and Waze to the Apple CarPlay. These apps' superior traffic reporting data, re-routing information, and general direction capabilities will now be available right on your car's main display screen. It's a safe way to navigate and use the technology provided by our cars.
Google Maps and Waze are also more superior than OEM integrated navigation systems. What's great about these two apps is the comprehensive address and points-of-interest searches, accurate traffic reporting (since it collects information from users), and it offers multiple routes based on travel time. Waze, in particular, alerts the users about the presence of traffic officers, speed cameras, and police speed traps.
Like many smartphone apps (and unlike the integrated Apple Maps in the car's system), the functions of the Google Map and Waze diminish when you don't have service.
This step is a small but important advancement for Apple as the company tries to take over the vehicles' main dashboard and increase the presence and usefulness of the Apple CarPlay.
iPhone users won't get the Waze and Google Map working on their cars right away because the iOS 12, which will bring these two apps, won't be available until fall. The new operating system will be compatible with iPhone 5s up to the latest models. It will also work on the sixth-generation iPod touch devices and a number of iPad models.