Tag Archives:
Holden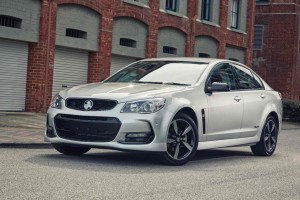 GM's announcement that it will shut down all Australia production in 2017 had as thinking that the Commodore will be discontinued, meaning the facelift for the 2016 model will be the last one. And since it won't be in production next year, Holden is now on the race to churn out as many special editions as possible, including the Black Edition.
The new Commodore Black Edition will be available in sedan, sportwagon and ute bodystyles from mid-April. It will be based on the popular SV6 and sporty SS models, so it can effortlessly blend with substance to ensure the best Commodore experience ever.
Based on the SV6 and SS models, the Black Edition would have the following content: Auto Park Assist, Rear View Camera with Reverse Traffic Alert, and MyLink infotainment system with an eight inch colour touch screen display.
But the Black Edition goes further with a stylish black exterior and unique 18-inch alloy wheels. This gives the Black Edition a stronger presence on the road. Inside, its red contrast stitched seats give off that premium interior feel.
Other additional contents are Color Head Up display, satellite navigation, black grille, DRL surrounds and mirror scalps, black lip spoiler for the sedan version, unique "Black Edition" carpet floor mats for the front, and exterior Black Edition badging.
In terms of drivetrain, there is no major change. Depending on the trim, you can get either a 3.6-liter V-6 or a 6.2-liter V-8. The 3.6-liter with the Commodore V6 can produce 280 horsepower and 260 pound-feet. It has six-speed manual transmission as standard and a six-speed automatic with Active Select as an option.
Then, there's also the more powerful 6.2-liter V-8 is offered with the SS trim. This can churn out 408 horsepower and 420 pound-feet with transmission choices of six-speed manual and six-speed automatic.
The Black Edition comes with an additional $1,000 price tag over the current retail price of the Commodore.
We haven't heard it from any little birdie this time. Nor are we attributing thie piece of news to any credible source. The internal sources at Holden have stated that it will build two cars, solely for the Australian market, in the second half of the decade. This has caused a wave of excitement in the motor enthusiasts of the continent. After all, it truly is an offering exclusively meant for them. So, the upcoming Holden SUVs 2022 are definitely highly awaited. This high power announcement was followed by a confirmation that the company had successfully secured a $275 million co-investment sum with federal and state government. It is a double bonanza in every aspect, we say!
There is more that the company has revealed as far as the upcoming Holden SUVs 2022 are concerned. There have been hints that the impressive new models will be inspired from the creations available in the global market. It has also been confirmed that they will share platforms from within parent company General Motors. Now this revelation has given way to many questions, as well. A huge question against the future of the soon-to-come cars has been raised. There are many experts who are of the view that putting upcoming Holden on the same platform as General Motors, will restrict them to small export numbers, that to only in the US and Middle East.
We have heard something more about the swanky local carmaker that might interest car enthusiasts. It has been heard that the company has been seeking financial assistance ever since intensive discussions happened between parent company General Motors and representatives of the Gillard government. The discussions, apparently, took place at January's Detroit motor show. Well, we have nothing to establish the veracity of this news story or reject it. The only thing we know for sure is the company is determined to give us two SUVs by 2022, that too, every year. From what is expected, the upcoming Holden SUVs are sure to keep the rumor-mongers busy for a while!
If you thought upcoming Holden is done with revelations, well, you are in for some more surprising news. It has been confirmed that the company has declared it is all set to commit $1 billion to the next-generation development and manufacturing program. This gigantic budget has been set aside for the next 10 years. This also tells the car lovers that there are more delights in store for them!
To get the car enthusiasts even more excited, Holden boss has said that, "The two new Australian-made cars will be world class,"! He added, with pride, that "They will be underpinned by global architectures from within General Motors and bring new fuel-saving, connectivity and safety technologies to Holden's portfolio." If his words are to be believed, the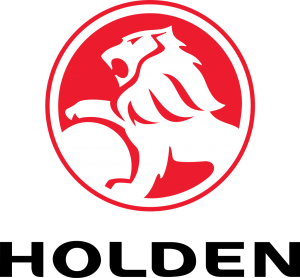 are going to be way ahead of all contemporary vehicles. And we have every reason to watch out for their hyped charisma!