Tag Archives:
honda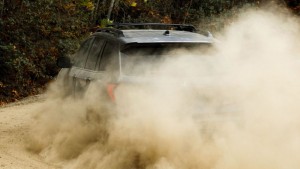 There will be a fourth SUV from Honda and through that, the Japanese automaker will revive the Passport name, which used to be appended to a rebadged Isuzu Rodeo. There were some teaser images of the new SUV from Honda but we can barely see anything since in the two photos, the SUV is either covered in dust or photographed from a bird's eye point of view.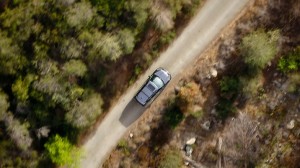 While it's hard to see anything with these teaser photos, the power of digital-altering software is again on our side. With the magic of zoom and enhance, we're able to make out some details of the new Honda Passport's exterior.
The Honda Passport will look like a shortened version of the Honda Pilot. That is evident on the window line of the dusty SUV we saw in the photos. There's also a crease along the door handles that look the same as the bigger Pilot's handles. The grille will have a general shape that is similar to the wide, chrome-laden fascia of both the Pilot and the Ridgeline.
This theory is supported by another fact: the Passport is going to be designed and developed in the United States, Honda proudly said. It will be built at Honda's factory in Lincoln, Alabama, the home of the Honda Odyssey, Pilot, and the Ridgeline. So even if the Japanese carmaker decides to divert away from the design elements of the Pilot, the Passport will very likely be built on the same platform as the Pilot and the Ridgeline.
This brings us to another tidbit. It looks like the Passport is going to have the same naturally aspirated V6 with one or two of the transmissions.
We should know more details about the Passport when it is unveiled on November 27 before the start of the Los Angeles auto show.