Tag Archives:
hybrid cars
The 2013 Lincoln MKZ Hybrid hit the markets in February 2013. A second-generation model of the original Lincoln MKZ, its production was plagued by more glitches than one. It was however, quality problems at Ford's assembly plant in Hermosillo, Mexico which caused the longest delay in production. It is then no wonder that those looking out for this vehicle breathed a huge sigh of relief when the MKZ Hybrid was finally released early this year. The question is, was it worth the wait?
The MKZ series comprises of mid-size entry level luxury sedans that are easy on the eye offer smooth, comfy drives. The 2013 Hybrid model is certainly one that would not go unnoticed on any road. It is sleek, snazzy and distinctive, with a low roof, prominent front grille and a convertible-like sporty look. For those who like to make a statement on the road, this car is for you.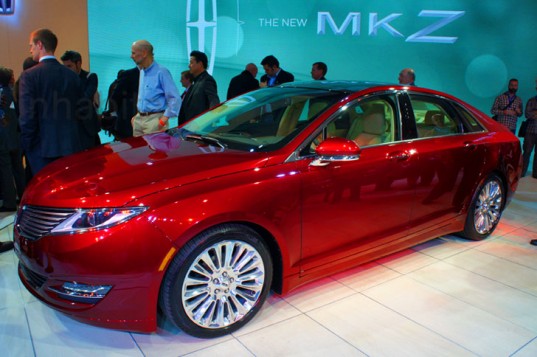 What is interesting is that this new MKZ Hybrid has borrowed much from the Ford Fusion Hybrid (its unmistakable sibling) in terms of the technology used. It has a 2.0 liter Atkinson-cycle four cylinder engine and a 88 kW electric motor with a lithium-ion battery pack. The total system output is a respectable 188 horsepower which when combined with other factors promises a mileage of 45 mpg in both the City and on the Highway. This puts it ahead of its primary competitor – the Lexus ES 200h, which offers a 40/39 mpg City/Highway mileage. Lincoln has warned, however, that the car's fuel performance is contingent on several factors suggesting that the mileage may vary in different driving conditions.
Alongside offering good mileage, the Lincoln promises a luxurious, comfortable ride. The interiors are spacious with much leg-room and fair amount of cargo space. The inner consoles and instrument cluster are high-tech and unique, if slightly complicated. The car is equipped with MyLincoln Touch which provides access to a colorful screen with attractive, colorful graphics. As far as the whole car driving experience is concerned, the 2013 Lincoln MKZ Hybrid certainly does not fall short.
While the above represents the specifications released by the manufacturer, the user experience is a different thing altogether. Users report that the real-world mileage and car's output is hardly ever over 35 mpg which is a falls far short of the promised average. The MyLincoln Touch is known to falter sometimes and the consoles have small buttons which makes them less easily accessible. The most drastic shortcoming perhaps is that 28% of cargo space has been sacrificed in favor of fuel economy alongside the backseats lacking too much room. For big families that travel heavy, this vehicle may not always be suitable.
The 2013 Lincoln MKZ Hybrid thus leaves something to be desired. However, owners are largely so rather satisfied with it, since it has been priced very well with an appropriate entry-level price tag. Therefore, the car shall be a good bet for those who do not have an extravagant budget but a penchant for luxury.
While most automotive brands are gearing up with new programs and vehicles aimed at the hybrid and electric markets, one auto giant is canceling its program, or so several reputable online auto news sources report. Though the 2013 Chevy and GMC trucks and SUVs are currently making their debuts, it seems that the auto company has more important matters to focus on than further developing the hybrid variants of these models. We're not sure what pinpointed General Motors in this direction, but we're certainly interested to see how the brand will continue to be a strong competitor without adding entries to these markets.
Currently, the Cadillac Escalade, the Chevrolet Tahoe, the GMC Yukon, and the Chevrolet Silverado share the same two-mode hybrid engine (though they also come in standard gasoline versions), so we're certainly curious about what GM's plans are for the future, especially since the company has been so silent concerning them.
Though we can only speculate about the reasons GM pulled the plug on its hybrid project, we sense it has something to do with the fact that the hybrid models haven't been selling as well as the standard gasoline models, probably because their fuel economy ratings aren't that impressive despite the switch in engine type. The two-mode hybrid system is currently rated at 20 mpg city/23 mpg highway, which certainly isn't bad for full-size vehicles, but the combination of these numbers with the label "hybrid" just doesn't seem to be working out well in terms of sales. Of course, the auto giant could also be making room for development of its fuel-saving ICE innovation that allows full-size trucks to achieve 25 mpg as well.
Despite the fact that we will be seeing most of the hybrid models disappear, there is word that the Cadillac Escalade hybrid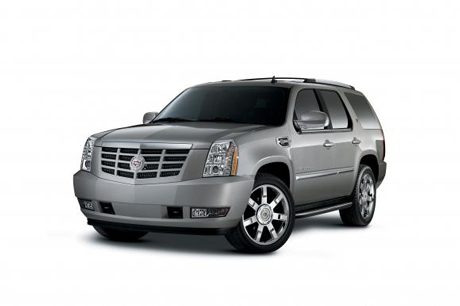 could stick around, as General Motors seems to believe that wealthy drivers and celebrities like the idea of driving "green" and are less concerned with actual fuel efficiency numbers than standard drivers. This new hybrid SUV should launch for the 2014 model year (around January, we believe) which should give the automaker a good bit of time to develop a brand new hybrid variant of the popular luxury SUV.
There's also reason to believe that GM may have taken recent criticisms by its drivers to heart, in addition to the poor sales of its current hybrid SUV and truck models. When spy shots of the 2014 Chevrolet Silverado were leaked across the internet, reactions to the vehicle seemed to have a huge impact on the company's new truck program, and we continue to see changes such as the dropped hybrid program erupting by the day. In truth, though, we'll have to wait ten months to see what the future of the GM brand truly brings when new models debut about nine or ten months from now. Of course, reviewitonline.net has big expectations, and we're confident we'll see something amazing from the auto giant.
Be sure to stay tuned here for more hybrid SUV news, as well as updates about new models, technologies, and auto company initiatives. We'll be sure to keep you up-to-date with more interesting information!