Tag Archives:
i5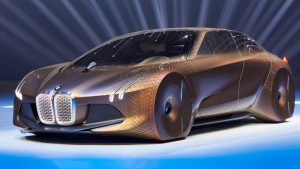 We don't know what BMW's upcoming electric crossover will be called, but what we do know is that it will arrive with a level 3 autonomy. So, whether or not it's called the i5, iNext, or something else, the BMW electric crossover has the ability to bring the level 3 autonomy to fruition, which will revolutionize the auto industry.
The SAE International defines level 3 autonomy as "conditional automation." Basically, it means the car can take over the whole driving mechanics and functions as long as the driver is in the car and ready to take command of the vehicle once required. Unlike level 1 or level 2 autonomy, the human driver can take his eyes off the road under level 3, as well as relax a bit because he doesn't have to handle the steering wheel either.
The driver would be able to text, make a call, or even read a book under this level 3 autonomy. However, he will be alerted if he needs to intervene and take over the car. It will be the system's responsibility to decide if it cannot function under the current conditions.
Kevin Marcotte, BMWi's national manager in Canada, told InsideEVs that the German automaker's use of level 3 autonomy in its electric crossover is the "next big thing for us in terms of leapfrogging the industry."  It will be a "major leap" for the autonomous driving technology.
For years, there have been rumors that the German automaker is working on a new electric vehicle—a crossover, some said. The reports about BMW's use of level 3 autonomy means that any doubts can be put to rest. There is indeed an electric crossover from BMW and although we aren't sure yet what it's going to be called, we have a little tidbit in the form of level 3 autonomy.
BMW recently announced its shift to electronic vehicles, including that it's calling the iNext that will introduce a number of new technologies. Apparently, that will be released in 2021 while the i8 roadster will debut next year. A Mini BEV is reportedly going to be launched in 2019 and the all-electric XBMW X3 will be unveiled in 2020.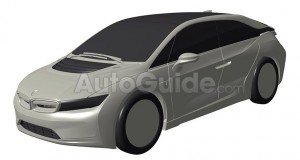 For a long time now, there have been rumors that BMW is working on a new model, which will be called the i5. Now, we might be seeing alleged patent drawings of that said model. These drawings were discovered by Autoguide, and have reportedly been filed by the German automaker with a patent office in Japan in April this year.
Since 2012, many have speculated that the German company would eventually plug the gap between the i3 and the i8 to finally complete its eco-focused i sub-brand. The rumors have covered everything from a supposedly stretched i3 to an SUV to an electronic vehicle that would rival the Tesla Model S luxury sedan.
BMW has remained mum about what it plans for the i5, only telling that its main focus is to make the new model as family-oriented as possible, further fueling rumors that it wasn't going to be a luxury sedan, but an SUV or station wagon-type of vehicle.
If these patent drawings are accurate, it must mean that BMW's design team has been taking cues from the Prius. The patent drawings showed what was originally a questionable looks of the i sub-brand coupled with the form factor of an elongated hatch. Experts are so-so on the looks, with some verging on judging the "i5" as not pretty. In terms of space, the i5 doesn't look practical at all, no thanks to the sloping roof at the rear of the car.
Expectations that the next i car would be an electric vehicle are going down the drain. It's not going to be full-electric, and there's no reason to believe there is going to be an extended-range electric model. It will, however, likely be a plug-in hybrid like the i8.
BMW has earlier said its next standalone electric car won't be arriving until 2021. But before that, the German automaker is set to launch electric versions of regular models such as the X3 and some Minis.