Tag Archives:
Independence Day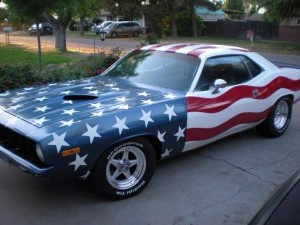 If you think about it, the American Independence Day on the 4th of July is simply about celebrating with your friends and family. Sure, it has its historical implications, but now more than ever, we should remember to celebrate the freedom we're enjoying through eating hotdogs and lighting fireworks.
Aside from these activities, the American Automobile Association (AAA) also predicts that a record-breaking 39.7 million Americans will embark on a 4th of July road trip, and they will be traveling at least 50 miles away from their homes over the holidays. The numbers do not include Americans who will be taking other means of transportation.
If you're one of the people who will be taking a 4th of July road trip, you should remember to abide by these four cardinal rules of driving during the Independence Day celebration:
1. Your Travel Time Will Be Doubled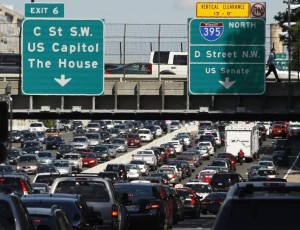 If the average time it will take you from Point A to Point B is four hours, expect that duration to go as high as seven to eight hours. Travel time will double on one of the busiest holidays of the year.
People are going to be packed in their cars, probably heading to the same cities as you are. New York, Washington D.C., and Los Angeles are going to be the worst, according to research.
The night of July 3 will be hellish for all kinds of motor vehicles because people are going to leave work early to head to their vacations.
2. The Budget For Gas Money Will Go Up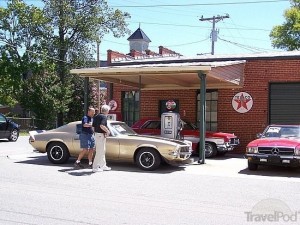 The prices of gas will go up before the holiday, and you will also need to spend more on gas because you'll be stuck on traffic for a long time. Vehicles will use up more of your gas when it's stalled on the road, so expect to cough up more money than you intend to.
3. Ready Your Supplies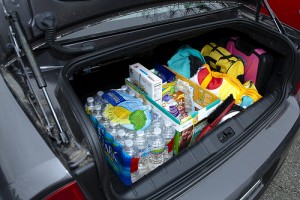 Don't just bring drinks and food in the car. Make sure your car is well-tuned and if you didn't have the time to go to the mechanic, just bring an emergency kit with you. Your kit should include a wheel wrench, a battery jumper cable, flashlight, backup batteries, reflective triangles, a multipurpose tool, and a charger for your phone, among others.
4. Be Extra Careful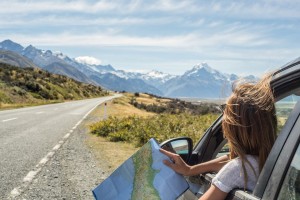 We tend to get distracted when we're too happy singing and eating with our friends while driving down the road. Reduce your risk of being part of the accident statistics by making sure that you've put on your seatbelt, you don't drink and drive, and you abide by the traffic rules particularly the speed limits.
Independence Day weekend is the best time to troop to your local car dealership and check out what "surprises" are in store for you in terms of low prices and high incentives for slow-selling car models. Manufacturers aim to boost the presence and the sales of these models by offering it for a lower price in time for the Fourth of July celebration.
If you're eyeing a particular sedan or SUV, you may want to look at this list and hope it's one of these slow-selling models you can get for less than its original price:
1. 2017 Chevrolet Sonic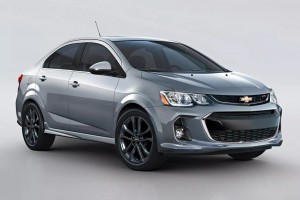 Priced at $15,145, the 2017 Chevrolet Sonic has been refreshed for the 2017 model year. However, its sales have decreased by 44.9 percent this year compared to the same period last year. The Sonic is a good value because it handles well and is comfortable, thanks to its turbocharged engine. Inside this subcompact car, it has plenty of seating and cargo. It also has an aesthetic upgrade, including the Apple CarPlay and Android Auto compatibility.
2. 2017 Kia Sportage
At $23,200, the Kia Sportage is certainly a car you can pick up right now. You think that extensive upgrades would up the sales? That did not happen to the Sportage. Instead, sales of this compact SUV declined by 16.6 percent this year compared to the same period in 2016. Last month, Sportage sales were down 18.3 percent compared to the same month last year.
If you want this bad, you can even get this for zero percent financing for five years before July 10. The Sportage has roomy seating, composed handling, premium cabin materials, and user-friendly tech. If you want better cargo space, though, you have to check out Honda CR-V, Subaru Forester, and Toyota RAV4.
3. 2017 Chevrolet Malibu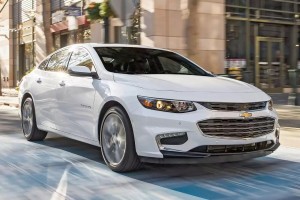 The 2017 Chevrolet Malibu has been hailed as the Best Midsize Car For Families because of its crash test scores, seating and cargo space, and reliability rating. But all of these do not mean good sales for the Malibu because recent reports indicated that Chevy sold 30 percent less units compared to the same period last year.
Now priced at $21,680, the Malibu is an even better car to get your hands on.