Tag Archives:
Jaguar C-X17 crossover concept
Jaguar SUV and Land Rover no longer remain synonyms to each other. What marks the Jaguar's brave new future is the revelation of the C-X17 crossover concept car at the 2013 Frankfurt motor show. The Jaguar branded crossover is a stunning display of the Jaguar's new 'iQ Al' modular aluminum platform. While the luxury crossover market is in overdrive and armed with some amazing vehicles, Jaguar's C-X17 crossover concept is a contender that looks emphatic and sharp enough to make a statement.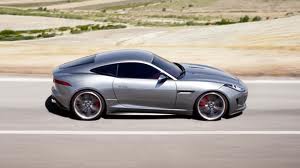 Jaguar is a British brand that has been a purist and is known well for its traditional sporting vehicles. The very fact has been a big reason to create blasphemy among many since the brand has taken a brave step to launch a posh-roader. However, potential rewards are many. For instance, Cayenne worked wonders for Porsche and the upcoming super-SUVs from the brands Lamborghini, Bentley and Rolls-Royce have already made much news and anticipators for them. This makes the new C-X17 concept from Jaguar an equally potential idea to anticipate for. And the sensational looks of the car only strengthen the point! Jaguar's acclaimed designer Ian Callum, who also admitted that at first he was reluctant to design such car and is only doing it for the love of SUVs people are mad about these days, told, that though his team already knew what a great success was the sister brand Land Rover's Range Rover SDV8 and its little sister Evoque was, they still carried their pursuit to give the C-x17 its own personality, intending to create a silhouette that emphasize on the sporty design of the vehicle.
With slim glasshouse and 23 inch alloy wheel that were added as a necessity to boost the C-X17s ability to make heads turn around while it rolls, Ian Callum also claims that none of the features, the bodywork is so out of the box that it hampers the production feasibility. The car has even got proper door and mirrors. However, the car's cabin looks a wee bit outlandish but on a closer take it comes out to be a minimalist tae on the current Jaguar interior design. What makes the C-X17 look like a sporty beast ready to roll is a large single frame grille and two gigantic nostrils lit by diffused LEDs. And these sinister looking LED flashlights with a prominent upright black mesh grille mated with grey plastic skirting beneath the bumper while a muscular contoured bonnet stands above all, give the Jaguar c-X17 all the brawn it needs to take over the market of SUVs.
The jaguar C-X17 crossover concept is 4.7 meter long, 1.6 meter high and 1.9 meter wide. What the brand calls as a way to "introduce Jaguar's new, high advanced, modular architecture" is a straight target to the Audi Q5 and BMW X3. The cars have been great newsmakers in the premium market of SUVs and it's not much to think why Jaguar took aim at these cars. The first crossover from the company is highly awaited and has enough reasons to be waited for.