Tag Archives:
jeep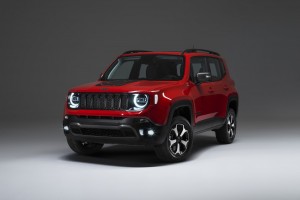 The Jeep Renegade Hybrid is the electrified version of the brand's smallest SUV, the Renegade. Together with the Compass Hybrid, the Renegade Hybrid stands as the company's first hybrid vehicle. It is identical to the regular Renegade except that it now comes with an electric motor to boost its gasoline four-cylinder engine.
The Renegade Hybrid may be coming after the heels of the Kia Niro and the Toyota C-HR, but it brings with its power, torque, and off-road capability.
Exterior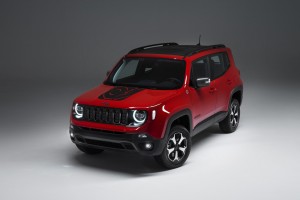 The Renegade Hybrid is identical to the regular crossover. There are a couple of revisions that will make this a standout on the road but these revisions are limited to the small "e" badge on the tailgate and the plug-in socket on the left rear fender. The hybrid model has the same boxier front bumper, Wrangler-like LED headlamps, and reshaped rear bumper. There are seven different wheel options for the Renegade Hybrid, ranging from 16 inches to 19 inches.
Interior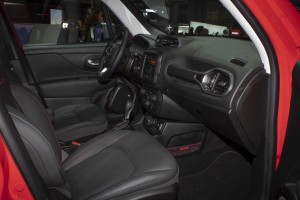 Just like the exterior, the cabin of the Renegade Hybrid is similar to the regular model. There are some adjustments only to accommodate the new hybrid system that the crossover has under the hood. Jeep had to revise the digital instrument cluster so it displays data about the hybrid drivetrain. Through the display, you'll be able to see the battery status and charge, total hybrid range, whether the vehicle is in hybrid or electric mode, and when it's plugged in and charging.
There are new items on the center stack, too, such as the three buttons that allow you to pick a hybrid or electric mode, activate the e-Save feature for regenerative breaking, and activate battery recharging.
Drivetrain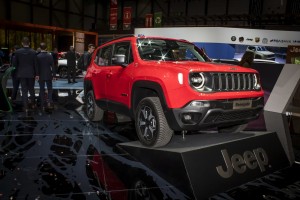 Jeep's hybrid drivetrain can make up to 240 horsepower. The hybrid system pairs the regular model's 1.3-liter four-cylinder gasoline engine to an electric motor to produce power somewhere between the vicinity of 190 and 240 horsepower. The regular Renegade only makes 177 horsepower. The Renegade Hybrid produces less CO2 emission. While the regular Renegade is rated at 144 grams per kilometer, the electric motor downs that figure to only 50 grams of carbon dioxide per kilometer.