Tag Archives:
Maybach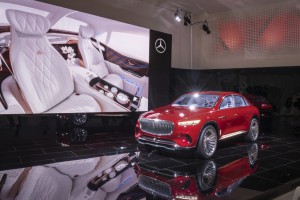 It won't be long until we see the Mercedes-Maybach GLS ultra-luxury sport utility vehicle on our roads. Mercedes-Benz revealed that they will be producing it in their Vance, Alabama, plant.
The Alabama factory of Mercedes is already home to the Mercedes-Benz GLS SUV as well as the GLE and GLE Coupe. Therefore, it just makes sense that the Maybach version of the GLS will be made there for efficiency's sake.
The Maybach GLS is projected to fetch a price tag of around $200,000, making it the most expensive vehicle assembled in the US. The model is rumored to make its debut in China this year, and its sale will commence in the early part of 2020.
The Maybach GLS is expected to adopt the styling cues of the Mercedes-Maybach Ultimate Luxury concept vehicle. Mercedes describes it as a "halo car", which will help further propel the three-pointed star brand in the luxury vehicle segment of the market. With that, the product will be competing against the likes of the Rolls-Royce Cullinan, Bentley Bentayga and Lamborghini Urus.
Compared to the standard Mercedes version, the Maybach GLS is more like a clash between an SUV and a saloon. Then the auto features smoother surfaces based on the "Sensual Purity" design language of its maker. Other highlights in the vehicle's exterior include slimmer headlamps, turbine-styled wheels and closely-knit vertical front grille.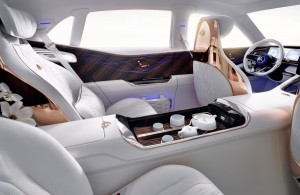 Meanwhile, the interior of the Maybach GLS might get the same high-profile amenities of the Ultimate Luxury concept showcasing high-grade leather and wood in crystal white, rose gold and pearl grey colors.
The cabin of the Maybach GLS is spacious but it only has a four-seating arrangement, which is meant to attract chauffeur-driven individuals. Free-standing 12.3-inch displays are located at its front while the air vents follow the design of the front grille. The rest of its features come from the Mercedes-Maybach S-Class.
Beneath the hood of the Maybach GLS is a 4.0-liter biturbo V8 with 577 hp. There's a possibility that Mercedes will fit it with a hybrid setup too in order to attract the Chinese market and other key locations that have implemented stricter rules when it comes to emission and fuel-efficiency.