Tag Archives:
mercedes-benz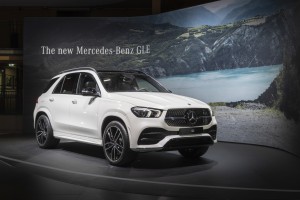 Arriving in style at the eve of the 2018 Paris Auto Show was the 2019 Mercedes-Benz GLE bringing in new powertrains, tech elements, and more cabin space. The latest sport utility vehicle from the famous German luxury automaker made its world premiere alongside the new Mercedes-AMG A35, Mercedes-Benz EQC electric vehicle, and the Smart Forease concept car.
Powertrains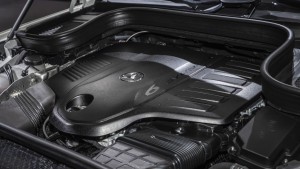 The range was highlighted by its GLE 450 trim. The unit is equipped with a 3.0-liter turbo six-cylinder engine paired with an electric motor to deliver a mild-hybrid setup. The petrol-fed engine offers 362 hp and 369 lb-ft of torque going to the 4MATIC all-wheel-drive system. The electric motor provides a boost of 22 hp to the power of the GLE 450.
Mercedes said that diesel and plug-in hybrid versions of the GLE will follow. We are eagerly waiting for its AMG variant too!
Tech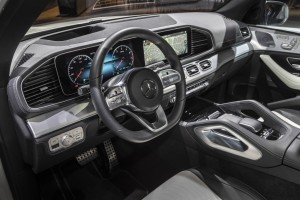 The new GLE is riddled with new safety and driver assistance systems. The innovative technologies packed within the SUV are the 48-volt E-Active Body Control active suspension and the Active Tailback Assist. These elements help improve the vehicle's ride comfort and agility.
The MBUX multimedia system introduced by the Mercedes-Benz A-Class Sedan also comes with the new GLE. Basically, the system functions like Siri or Alexa. That means it is capable of recognizing and executing voice commands after the user utters "Hey Mercedes".
Bigger Wheelbase
The new GLE extends its wheelbase by more than three inches. That translates to more legroom in three-row seating capacity. The second-row seats mostly benefit from the upgrade with more than two inches increase in legroom.
Photos
Check out the official photos of the new Mercedes-Benz GLE together with the Mercedes-AMG A35 and the Smart Forease at the Paris Auto Show in the gallery below: