Tag Archives:
Mitsubishi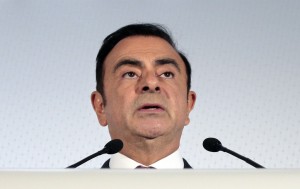 The saga of former Nissan CEO Carlos Ghosn continues. Eight months after his arrest by Japanese authorities and three months after his ouster from his company, he is now returning the favor to his rivals through a lawsuit filed in the Netherlands.
According to the Asia Times, the former Nissan CEO is currently under house arrest in Tokyo as he awaits trial over alleged financial misconduct. In November last year, Ghosn was arrested for under-reporting compensation. He was released on bail in March but he was rearrested the following month, and since then, he remained under detention.
The 65-year old is presently facing multiple charges in Japan. His allegations include breach of trust, understatement of income, transferring his personal financial losses to Nissan, and misappropriation of company money from a business partner in Oman for personal use.
In the ensuing lawsuit that Ghosn filed, he claimed that his former employers improperly terminated his contract. His lawyers accused that the termination of their client's contract was "not sufficiently substantiated."
As a result, his legal team is claiming damages amounting 15 million euros ($13.4 million). The Renault-Nissan-Mitsubishi Alliance is headquartered in Amsterdam, Netherlands, thus, the case went under the jurisdiction of a Dutch court.
Both Nissan Motor CEO Hiroto Saikawa and Mitsubishi Motors Chairman Osamu Masuko has taken the helm as directors of the alliance after the subsequent absence and termination of Ghosn.
So far, that's all there is to the drama surrounding Ghosn's life, but we will surely keep an eye on updates and post them here right away.