Tag Archives:
model s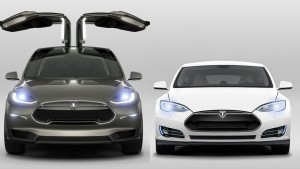 Tesla hasn't been paying much attention to the Model S and the Model X because the company has been busy fast-tracking the production of the Model 3, the latest in its line of electric vehicles.
According to the images published by Electrek, however, the larger sedan and the SUV models are due for an interior refresh. This is great news for those who still want to spend their money on either a Model S or a Model X because they will be getting the same spartan interiors as the Model 3.
We hope you certainly like how the Model 3 looks like in the cabin because that's exactly how the interiors of the new Model S and Model X will look like. The images published show a horizontal touchscreen unit that replaces the vertical screen we have found endearing in the Model S and Model X from the beginning. The unit looks thinner than the Model 3's screen with ultra-thin bezels. Since this was the latest intel we got from Tesla, it looks like the dashboard of the Model S and X will look better than the one in the Model 3.
The cockpit will also be similar to the Model 3 with its single-vent design and the center gauge cluster removed for a minimalist display readout.
The new spartan interior looks less luxurious than what we've come to love about the Model S and the Model X, which are both geared for the higher market than the Model 3. But the refresh will reportedly give both cars access to premium materials such as new seat cushions, additional front storage, and a wireless phone charger.
This latest move from Tesla is part of an effort to catch up with other premium brands that offer electric vehicles, too. The final designs are going to be released next year, so everything can still change and we might face a better interior upgrade for the Model S and X.