Tag Archives:
New York Auto Show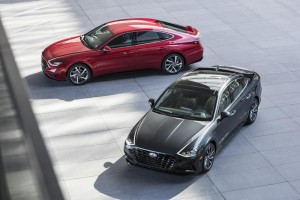 Even though we were all a bit disappointed with the New York Auto Show (because it had to share the limelight with the Shanghai Auto Show), something good came out of it—the all-new 2020 Hyundai Sonata.
The Sonata is big both in design language and in technology. We can't think of anything that's wrong with this car so if you're looking for a luxury sedan, this one's for you.
1. Exterior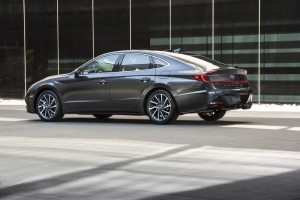 The Sonata is the most aggressive model we have seen that the South Korean automaker engineered. It looks bolder and more beautiful than all its previous generations, and that's largely because it was inspired by the Le Fil Rouge four-door concept shown at the 2018 Geneva Motor Show.
The most impressive of the new design is the lighting architecture. The headlamps have chrome strips wrapped around them. At least, that's how the strips look like when the engine is turned off. Once the car is fired, the chrome strips will turn into Daytime Running Lights. Yes, there are hidden bulbs under those strips.
2. Interior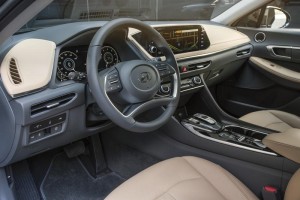 When you go inside the Sonata, you know you're paying for the ultimate luxury and comfort. The ambient mood lighting on the dashboard and the doors give a warm glow to the cabin and the "Beautiful Smart" theme feels perfect all of a sudden. Other eye-catching features are the slim HVAC vents, the 10.25-inch touchscreen display, the 12.3-inch digital instrument cluster, and the 12-speaker Bose sound system.
The front seats are comfortable but when you move to the rear seats, because of the coupe-like roofline that slants sharply in the back, the rear headroom is cut a bit short. This might make it uncomfortable for taller passengers.
3. Drivetrain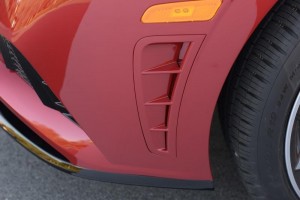 If there's one concern we have about the Sonata, it's the engine under the hood. The Sonata's exterior and interior have been embraced and welcomed but the engine is quite underwhelming with its 2.5-liter, four-cylinder gasoline engine that makes 191 horsepower at 6,100 rpm and 181 pound-feet of torque at 4,000 rpm.
There's another engine and it's equally bland: a 1.6-liter, four-cylinder, turbocharged gasoline machine that generates 180 horses at 5,500 rpm and 195 pound-feet of torque between 1,500 and 4,500 rpm.