Tag Archives:
PHEV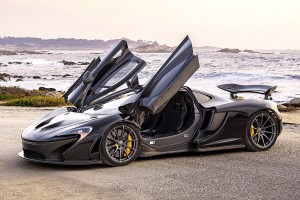 It's been six years since the rollout of the McLaren P1 plug-in hybrid supercar. After some hiccups in the production line that delayed the deliveries of the units to customers and problems with the technology present at that time, the automaker has since stayed away from following it up with another electric vehicle. However, the recent interview of the company's CEO, Mike Flewitt, revealed that they are going to get back in the game again.
According to Car and Driver, McLaren will officially announce its new electric platform and a hybrid powertrain in spring next year. The first vehicle that will be equipped with them will come out in the U.S. by 2021. The boss of the company also stated that they are planning to hybridize all their models within the next three to four years.
The upcoming plug-in hybrid electric vehicle of McLaren promises an electric range of 15 to 20 miles at full charge. Meanwhile, they envision the acceleration of the auto from 0 to 60 mph in just 2.3 seconds, which is quicker than the P1.
McLaren said that a new lightweight V6 engine is being developed for the PHEV. There was no mention yet about the possible output of the powertrain but we will get to that once the information becomes available. As for the V8 that is currently powering the brand's cars, Flewitt revealed that they will continue to use it.
Furthermore, the Flewitt mentioned that the incoming supercar will have an all-wheel-drive system. The front wheels will be powered by an electric motor while the combustion engine will feed the rear axle.
The McLaren CEO cleared out that the weight of the hybrid setup should not come as an issue. He claimed that the new PHEV will only weigh 65 pounds heavier than the existing McLaren models.