Tag Archives:
pickup
There's a new Harley-Davidson pickup truck this year. However, it no longer carries the Ford badge. The vehicle is now reborn as the new 2020 Harley-Davidson GMC Sierra.
Like its predecessors from Ford, which uses the F-150 model as a base, the Harley-Davidson pickup is assembled by Tuscany Motor Co. It is made in partnership with GMC and Harley-Davidson.
Exterior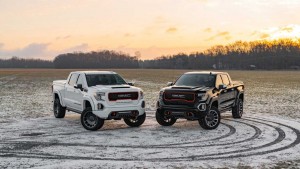 The truck uses the Sierra 150 SLT trim as a platform then it imbues some of the signature biker features of a Harley-Davidson big bike inside and out. The exterior of the auto takes an orange-bordered front grille, orange tow hooks and LED lights below the bumper, large scoop on the hood, and custom exhaust. Harley-Davidson badges can be found on the front, rear and sides of the vehicle. These are topped off with Harley Fat Boy-inspired wheels measuring 22 inches wrapped in 35-inch off-road tires.
Interior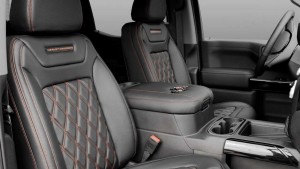 Going inside the special edition pickup reveals motorcycle-grade leather seats with orange cross-stitching. Meanwhile, the dashboard gets a high-gloss look, and the pedals come from Harley-Davidson bikes. There are also the logos of the motorcycle company in the cabin.
Engine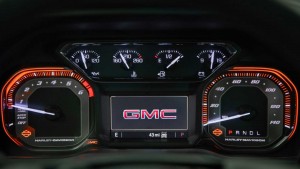 The Harley-Davidson pickup keeps Sierra's 6.2-liter V8 engine. The modified exhaust does not offer additional power to the auto's 420 hp and 460 lb-ft torque engine, but it does amplify its sound a bit.
Price
The new GMC Harley-Davison Sierra pickup starts at $94,995. The truck is not as common as its Ford F-150 version because it is only limited to 250 units. It is available in Summit White, Satin Steel Metallic, or Onyx Black finishes.