Tag Archives:
police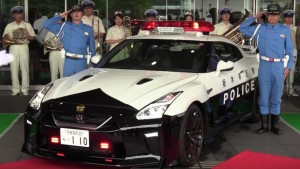 It is not enough that there is literally zero crime rate in Tokyo, one of the megacities of the world. It is not enough that Japan has an exotic cuisine that serves live animals on a bed of ice. It is not enough that it has a street full of cosplayers and that grade school students there literally create robots out of boxes. How can Japan get any cooler? For the police in Japan's Tochigi Prefecture, it's getting a rather special car—a Nissan GT-R, specifically.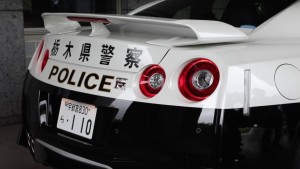 The highway patrol unit of the administrative region north of Tokyo now has a Nissan GT-R complete with police livery and regalia, flashing lights, and everything else needed to help the GT-R run after fugitives.
The car was donated by a local businessman. It will be used to run after traffic offenders like speeding motorists and tailgaters. Coincidentally, the car doesn't have to journey far from its facility to the destination point. The factory where Nissan manufactures the R35 GT-R since 2007 is only down the road from the police station.
The coupe hasn't been used to chase any traffic offenders just yet. It has mostly been used to pose for cameras and to do PR stuff for the law enforcement.
If you think this is the first time that a performance car has been transformed into a police car, you clearly don't know Japan or Nissan, for that matter. In the past, Nissan has turned its Skyline into a patrol car for Tokyo, so if you're ever in the vicinity of the megacity, try and look for the R34 Skyline GT-R in all its glory. It has been so popular, in fact, that people keep uploading videos of its sighting on YouTube.
In a true megacity like Tokyo, it's not a surprise to see performance cars being driven on its vast road network. That's certainly very different for other Asian countries, whose cities like Beijing and Manila suffer from extreme traffic situations.