Tag Archives:
road trip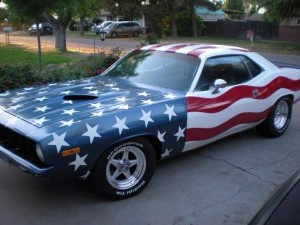 If you think about it, the American Independence Day on the 4th of July is simply about celebrating with your friends and family. Sure, it has its historical implications, but now more than ever, we should remember to celebrate the freedom we're enjoying through eating hotdogs and lighting fireworks.
Aside from these activities, the American Automobile Association (AAA) also predicts that a record-breaking 39.7 million Americans will embark on a 4th of July road trip, and they will be traveling at least 50 miles away from their homes over the holidays. The numbers do not include Americans who will be taking other means of transportation.
If you're one of the people who will be taking a 4th of July road trip, you should remember to abide by these four cardinal rules of driving during the Independence Day celebration:
1. Your Travel Time Will Be Doubled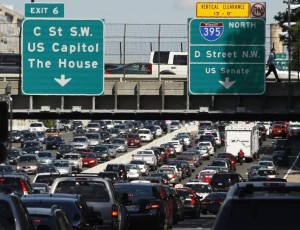 If the average time it will take you from Point A to Point B is four hours, expect that duration to go as high as seven to eight hours. Travel time will double on one of the busiest holidays of the year.
People are going to be packed in their cars, probably heading to the same cities as you are. New York, Washington D.C., and Los Angeles are going to be the worst, according to research.
The night of July 3 will be hellish for all kinds of motor vehicles because people are going to leave work early to head to their vacations.
2. The Budget For Gas Money Will Go Up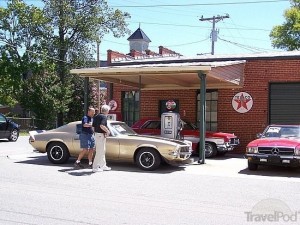 The prices of gas will go up before the holiday, and you will also need to spend more on gas because you'll be stuck on traffic for a long time. Vehicles will use up more of your gas when it's stalled on the road, so expect to cough up more money than you intend to.
3. Ready Your Supplies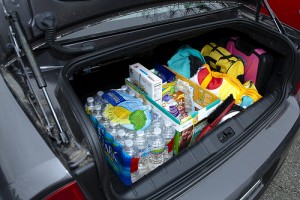 Don't just bring drinks and food in the car. Make sure your car is well-tuned and if you didn't have the time to go to the mechanic, just bring an emergency kit with you. Your kit should include a wheel wrench, a battery jumper cable, flashlight, backup batteries, reflective triangles, a multipurpose tool, and a charger for your phone, among others.
4. Be Extra Careful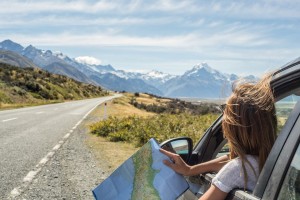 We tend to get distracted when we're too happy singing and eating with our friends while driving down the road. Reduce your risk of being part of the accident statistics by making sure that you've put on your seatbelt, you don't drink and drive, and you abide by the traffic rules particularly the speed limits.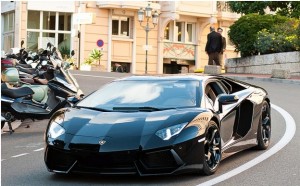 Spain reeks of romanticism. This has helped to make the country one of the most popular travel destinations in the entire world. We strongly recommend that you plan your next road trip in Spain.
For western tourists, traveling to Spain seems like a dream come true. Just remember that your trip can quickly go awry, if you do not put in a significant amount of time and effort to plan for everything.
What do you need to take into consideration when traveling to Spain? You'll find out in the guide below.
Familiarize Yourself With The Geography
First and foremost, you should take a good look at a map of the country. Believe it or not, Spain is actually one of the largest countries in Western Europe. Only France is larger. Simultaneously, the country has plenty of mountains. Since the country is so big and mountainous, you'll need to prepare carefully to ensure you're able to visit the attractions that you feel are most important. Renting a vehicle is definitely a good choice. Also, you'll want to choose the right lodging.
Choose a motel that puts you in close vicinity to the attractions that you want to visit the most.
Traveling At The Right Time
Spain experiences a wide variety of weather conditions. Therefore, you'll want to make sure that you book your destination for the spring or fall. Tourism experts concur that these are the best times to visit the country. Spain experiences the most pleasant weather during the spring and fall. Summer is too hot for the average traveler. You should also consider avoiding the country in July and August, since this is the time that most people visit Spain.
Instead, you should book your trip for October, September, April, May or June. This will help you avoid excessive crowds and overwhelming heat!
Don't Plan Too Much For One Day
Even if you plan to rent a vehicle, you should not plan too much for one day. Many of the cities in Spain are located far away from one another. Therefore, you should consider visiting a single city each day. Otherwise, you will find yourself driving the entire day and spending very little time at each destination. If you really want to see everything that each city has to offer, you should plan to remain at each for at least two nights. This will allow you to see all of the city's attractions in the most pleasant way possible and without feeling rushed.
Getting Euros
When traveling to Spain or any country in the European Union, you'll need to get some Euros. In Spain, the easiest way to access Euros is by using the ATM machines. The country is one of the most modern in terms of banking systems and ATMs. In fact, it is generally possible to find an ATM on almost every street in the country's biggest cities. Just make sure you contact your bank and let them know that you'll be traveling to Spain and plan to use your card. If you feel the need for extra privacy and safety, enter a bank and use the ATM found inside.
Getting An International Driving Permit
If you're going to work with a luxury car hire agency in Marbella, you'll need to remember that you'll need to acquire an international driving permit. Thankfully, acquiring the permit isn't too difficult. Also, you'll need to be aware that finding free parking in Spain is nearly impossible. This is definitely the case in the big cities. On average, renting a parking space at a parking garage will cost anywhere from 18 to 30 Euros per day. Simultaneously, you'll also be expected to pay a little more to park your vehicle at the hotel. Usually, these establishments will charge an extra 11 to 12 euros for parking each night.
This might seem like a substantial amount, but having access to your own automobile will prove to be well worth it!
Bring Your Own Tissue
Finally, you should always bring your own tissue when traveling to Spain. Believe it or not, many of the local facilities will not stock their bathrooms with toilet paper. This is generally true for nightclubs, restaurants and even gas stations. Make sure you bring some along! Carry your own to avoid feeling horrible along the way. Also, the light switch for the bathrooms will usually be located in the most awkward location. Look on the outside wall before stepping into the bathroom stall.