Tag Archives:
safety

Starting 2022, all Honda models will be equipped with the Honda Sensing Safety, a suite of features that will make it easier and safer for drivers to navigate and manage the brand's cars. Though it is a long way from now, it's nice to know that the Japanese automaker is making strides to make accessibility to safe cars a priority.
Right now, there is over one million vehicles in the United States fitted with the Honda Sensing Safety. That number is going to pale in comparison to Honda's plans to have the system a standard equipment for all its vehicles starting 2022.
The Honda Sensing Safety system offers a suite of advanced safety and driver-assisted technologies that will supposedly make it easier and safer for Honda owners to drive their cars. The system includes quite a huge number of safety tech features, including a collision mitigation braking system (CMBS) that can apply brake pressure when an unavoidable collision is sensed.
It also has the lane keeping assist (LKAS), adaptive cruise control (ACC), and road departure mitigation (RDM), all of which assist the drivers in adjusting steering and braking if and when the cars cross detected lanes without signaling.
Henio Arcangeli Jr., senior vice president of the American Honda Automobile Division, said in a statement that Honda's dream is to create a "collision-free mobile society." The Honda Sensing Safety will play a critical and pivotal role in order to achieve that dream. Honda's unofficial target is to reduce the number of collisions in the next three to four years.
The safety suite is now standard on only a handful of Honda models— 2018 Clarity Plug-in Hybrid, 2018 Clarity Fuel Cell, 2017 Clarity Electric, 2018 Accord, and 2018 Accord Hybrid. It will also come standard on the 2019 Insight Hybrid. Honda Sensing Safety is only available as an option for the Fit, Civic, CR-V, Pilot, Odyssey, and Ridgeline.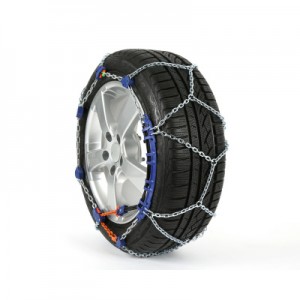 Snow chains are one of the most useful inventions introduced to driving. These devices help provide maximum traction to the tires of a vehicle when it is being driven through snow and ice. So what are the key signs that say when you should install these?
Check out these four helpful tips that will let you determine when to fit the snow chains to your cars:
1. Check Out Local Regulations
For the sake of public safety, there are laws or ordinances that indicate when to attach snow chains to your auto. Be sure to familiarize yourself with them to protect yourself, other motorists, properties and pedestrians. It will also keep you away from certain sanctions for non-compliance with the road regulations as stated by the law.
2. Mountain Climbs
Some national parks have signage or officers that will tell you when it is time to equip your snow chains. In the absence of such, if you see that the road ahead is covered in thick snow or you have noticed that your tires are having trouble getting a grip on the surface, it's about time to chain up your ride.
3. Muddy Areas
While snow chains, as the name implies, is the best tool in gaining traction in snowy or icy roads, these come in handy too when driving through muddy terrain. Some might have noticed that a number of logging skidders operating in areas susceptible to heavy rains which eventually result to muddy grounds fit their tires with chains. Make sure though to get snow chains with plenty of cross links when choosing the product that can aid you in traversing muddy soil.
4. Grass or Grounds Covered by Dry Leaves
A nice hack when you are having trouble gaining a grip on areas covered in flora or dry leaves is by installing snow chains on your tires. Again, see to it that you are using snow chains with a lot of cross links to optimize your traction.