Tag Archives:
safety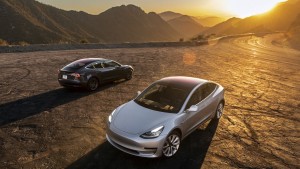 Despite a warning from a federal safety regulator last fall that Tesla stops advertising its Model 3 as the "safest car ever tested," the Palo Alto-based company is standing by its claim.
According to Tesla, Model 3 passengers will have "the lowest probability of injury of all cars the safety agency has ever tested." This is still on the company's website. However, documents showed that in at least five instances, the US National Highway Traffic Safety Administration (NHTSA) sent subpoenas to the company, seeking information on crashes involving their vehicles.
In October last year, the same federal agency sent a cease-and-desist letter to Tesla for not complying with the agency's guidelines in its Model 3 safety assertions. NHTSA apparently chided Tesla, which is led by billionaire Elon Musk, for publishing misleading statements about the safety of the car.
In a letter dated October 31, 2019, Tesla stood by its analysis of NHTSA's data. Tesla deputy general counsel Al Prescott said that Tesla's statements "are neither untrue nor misleading."
"To the contrary, Tesla has provided consumers with fair and objective information to compare the relative safety of vehicles having 5-star overall ratings."
According to the automaker, 40% of cars have five-star safety ratings from the NHTSA. The advertisement aims to help consumers know the difference in safety features among the cars currently in the market.
A letter from NHTSA chief counsel Jonathan Morrison to Musk on October 17 last year said that this was not the first time that Tesla did not heed the guidelines of the agency "in a manner that may lead to consumer confusion and give Tesla an unfair market advantage."
Safety groups have criticized Tesla and Musk for being unclear about the capabilities of its Autopilot, a partial autonomous driving feature that falls just short of not needing driver intervention whatsoever.