Tag Archives:
Sergio Marchionne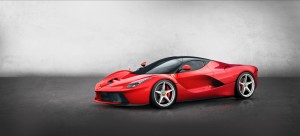 There is a popular belief that electric cars are environment-friendly because of their zero emission values. However, Ferrari and Fiat Chrysler CEO Sergio Marchionne is not buying it.
Ferrari has shown us their hybrid car concept for the 599 back in 2010, their latest hybrid Ferrari LaFerrari, and their Formula One cars are now using a hybrid powertrain that is proving to be a major challenge for the reigning champion, Mercedes. Despite that, it seems electric cars do not sit well with Ferrari executives. The fans of the brand share the same sentiment too. After all, the brand has been known for its powerful cars ran by combustion engines.
Marchionne pointed out in an interview with CNBC that electric cars may not be as clean as they seem. He said that the full environmental impact of electric vehicles or EVs must be analyzed thoroughly. He recommended a full examination on the origin of the electric power, where it comes from, the manufacture of its batteries, cost in terms of carbon dioxide and its environmental impact.
The CEO pointed out that if they are using nuclear power in the production of such, then he has no issue about it as he thinks that is the right thing. He explained that if companies are still using fossil fuel to produce EVs, there is a bigger issue regarding the matter.
The report claimed that as of now, Ferrari has no public plans to develop EVs. Ferrari execs and fans defended their stance with the fact that electric cars would not fit in the brand's image. However, the source stated that their position might change due to the strong push of governments worldwide for electrification in order to curb pollution.
It should be noted that Fiat Chrysler does have its own electric models as well, but Marchionne revealed that the company is losing as much as $20,000 for every electric model of the Fiat 500.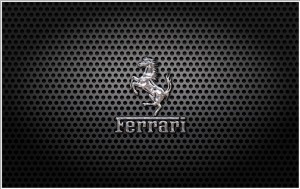 For many years now, car enthusiasts and experts have been wondering whether there will be a day that a Ferrari SUV will come zooming beside them on a stoplight. That would give commoners plenty of reasons and time to ogle at probably the most expensive SUV in the market.
In a report by CarAndDriver, Ferrari CEO and Fiat Chrysler Automobiles head Sergio Marchionne said, "You have to shoot me first" before we'll ever get to see a Ferrari SUV. That seems to change now because more and more high-end auto brands are being seduced by the big chunk of market ready to spend money on an SUV.
High-end brands such as Porsche, Bentley, Aston Martin, Jaguar, Lamborghini, Maserati, and Rolls Royce are diving into the pool of luxurious SUV production because of the fat profits gained from selling the auto. Now, there are also reports that Ferrari is readying its version of SUV (codename Project F16X).
The public will likely see the arrival of the Ferrari SUV in 2020, along with the follow-up to the GTC4Lusso. Right now, the Lusso is already an all-wheel drive, but thanks to the platform being developed for the F16X, it can get a higher ride height and a four-door coupe body.
The GTC4 will continue offering a V-12 engine while Ferrari's planned SUV variant will most probably have a V-8 or hybrid powertrains.
Rise in Profit
Although Marchionne might have problems with the current Ferrari plan to have an SUV, it wouldn't take much to convince him to try it out. The brand currently produces 8,000 to 16,000 units of Ferrari cars. Having an SUV, with that big of a market, in your lineup will significantly up the profit.
In truth, there is no indication that Ferrari would call this an SUV. It can be a crossover or Ferrari could simply create something out of thin air for the SUV.