Tag Archives:
Skoda Superb
When we don't know the complete story, it somehow stays in our mind. Doesn't it? We just can't stop thinking about it night and day and it is as if you'd trade your peace of mind to just know more, to add some fuel to your imagination that is already driving you crazy. Well, it is no different for the upcoming Skoda Superb 2016. The current model that has been around for quite some time, well, it was well received and all. But perhaps the company wanted something more, something, fiery, something that would have left the world wanting for more. It is because of this desire that the company has worked up a model for 2016 and it is not letting on much, even officially.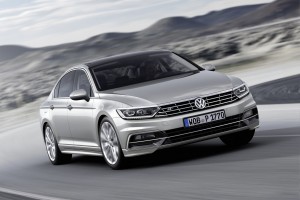 The only thing, perhaps, that has been confirmed is that it is definitely, definitely Skoda Superb that they are working upon and very innovatively at that. But that is all we know. Everything else is under their hats and that is exactly what has gotten us thinking! What could be so special about this one, what are the additions made to this already gorgeous vehicle, what could possibly be the personality changes! The list, it just, doesn't get over and even though we tried getting a whiff of the details, we didn't have much luck. But as they say, where there is a will, there is a way, so we have culled up for you some details that are going to let you take a closer look at the upcoming Skoda Superb 2016!
From what we have gathered so far is that this project, so to say, is designer. Yes, that is absolutely true. The designer Jozef Kaban has successfully put it together and very innovatively at that. This in itself has listed the curtains a little bit, if not entirely. For all of those who have been following the motor world closely would know that he is a guy of finesse, he works his magic with smaller details rather than attempting drastic changes that catch you unprepared. This time around, we are all set for he is going to produce our way – chances are he is working his wonder on VisionC concept! Almost certainly the way he has envisioned Skoda Superb 2016 is with some classy visual charm, not going totally overboard, keeping it subtle yet irresistible as ever.
So, they are saying that the upcoming Skoda Superb 2016 will be not a world apart from the existing model. No, that is not the idea this time. It is a very distinct yet subtle demarcation that has been planned. So, be prepared to see the new delight in almost the same body style as the previous one. However, while the liftback stays, as does the wagon body, this one has a 2.0-litre TDI unit that exhales 190 horsepower. The Volkswagen Passat model closely inspires it but we will stop right here for you got to talk under breath for this secretive beauty and just wait for it!