Tag Archives:
sonic
Independence Day weekend is the best time to troop to your local car dealership and check out what "surprises" are in store for you in terms of low prices and high incentives for slow-selling car models. Manufacturers aim to boost the presence and the sales of these models by offering it for a lower price in time for the Fourth of July celebration.
If you're eyeing a particular sedan or SUV, you may want to look at this list and hope it's one of these slow-selling models you can get for less than its original price:
1. 2017 Chevrolet Sonic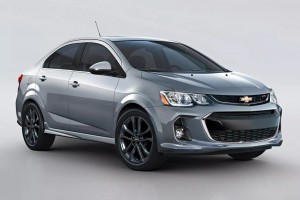 Priced at $15,145, the 2017 Chevrolet Sonic has been refreshed for the 2017 model year. However, its sales have decreased by 44.9 percent this year compared to the same period last year. The Sonic is a good value because it handles well and is comfortable, thanks to its turbocharged engine. Inside this subcompact car, it has plenty of seating and cargo. It also has an aesthetic upgrade, including the Apple CarPlay and Android Auto compatibility.
2. 2017 Kia Sportage
At $23,200, the Kia Sportage is certainly a car you can pick up right now. You think that extensive upgrades would up the sales? That did not happen to the Sportage. Instead, sales of this compact SUV declined by 16.6 percent this year compared to the same period in 2016. Last month, Sportage sales were down 18.3 percent compared to the same month last year.
If you want this bad, you can even get this for zero percent financing for five years before July 10. The Sportage has roomy seating, composed handling, premium cabin materials, and user-friendly tech. If you want better cargo space, though, you have to check out Honda CR-V, Subaru Forester, and Toyota RAV4.
3. 2017 Chevrolet Malibu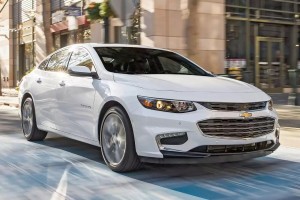 The 2017 Chevrolet Malibu has been hailed as the Best Midsize Car For Families because of its crash test scores, seating and cargo space, and reliability rating. But all of these do not mean good sales for the Malibu because recent reports indicated that Chevy sold 30 percent less units compared to the same period last year.
Now priced at $21,680, the Malibu is an even better car to get your hands on.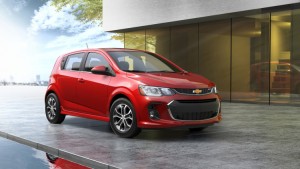 Chevrolet debuted its 2017 Chevrolet Sonic, which has a fun and sportier take on the brand's small car variant. It does not only offer a fresh-looking exterior with LED signature lighting, but newer and bigger technologies as well such as the MyLink system with the segment-exclusive Apple CarPlay and Android Auto compatibility.
The styling is complementary to the comfort and convenience the new 2017 Chevrolet Sonic is promising in its features such as a heated steering wheel and a standard 7-inch diagonal color touchscreen for the new MyLink system. As for the additional safety package, there's a new Rear Assist technology in the 2017 Sonic.
Steve Majoros, director of marketing at Chevrolet Cars and Crossovers, said that the styling of the 2017 Sonic markets it as fun, dynamic and efficient in the small car industry. Not to mention that it's also affordable compared to some of its competition—Cruze, Bolt EV and 2017 Trax, Majoros added.
He said this is an important segment for Chevrolet because it will give the company a chance to prove itself serious in this particular variant, especially to new buyers.
On the outside, the 2017 Sonic has a new hood, new front fascia, new lighting elements, projector-beam headlamps, LED daytime running lamps, and new rear fascia.
The 2017 Sonic will be offered in LS, LT and Premier trims on sedan medals. There will also be a hatchback model in RS guise for LT and Premier trims. The sedan can also opt for an RS package.
Buyers can also choose new 15-, 16- or 17-inch wheel designs and four new exterior colors—Orange Burst Metallic, Brimstone, Cajun Red Tintcoat and Arctic Blue Metallic.
Under the hood, it would have the standard Ecotec 1.8L engine, which promises fuel efficiency, and boats of 138HP. It also packs a six speed automatic or manual transmission.
The 2017 Chevrolet Sonic will make its debut at the New York Auto Show next week.