Tag Archives:
special edition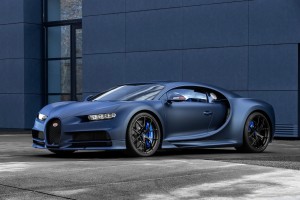 Happy 110th anniversary to Bugatti! To commemorate this special occasion in the history of one of the world's most luxurious carmaker, Bugatti made an ultra-limited and mega-expensive new special edition Chiron that will just be available in 20 units.
Called the "110 ans Bugatti," the car is such a colorful package it will remind you of the Pagani and the Lamborghini, both of which have always equipped their supercars with the livery of their flag—the Italian's white, red, and green. The new Chiron is going further seeing as owes its existence to a mixture of German, Italian, and French geniuses.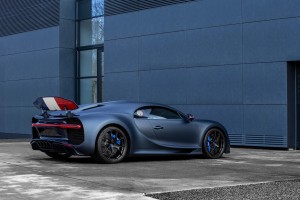 Originally founded by an Italian, Bugatti is now a France-based and German-owned brand that made its special edition Chiron wave the blue-white-red flag with a number of tri-color touches. Based on the mighty Chiron Sport, the new Chiron is offering a number of upgrades from the regular Chiron (though in normal circumstances, nothing is ordinary about a Bugatti Chiron).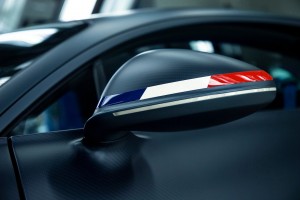 The special edition car comes with an upgraded exhaust, additional carbon-fiber bodywork, and lightweight wheels. It is 40 pounds lighter than a standard car, making the handling easier and more manageable. It also has 10 percent stiffer springs and revised steering wheel and rear differential.
As for the engine, it will come with the same quad-turbocharged W-16 that makes a whopping 1,479 horsepower. Honestly, it couldn't be any better.
The car's exterior is wrapped in raw carbon fiber covered with a dark matte coat of Steel Blue paint and some matte black trim and exterior componentry. The French-flag theme is on the side mirror caps and underneath the large rear wing and airbrake. Of course, it has a special badging to separate it from the rest of the "commoners." The special edition Chiron carries the "110 ans" badge on the fuel filler cap.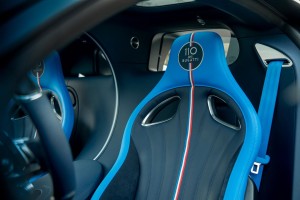 Inside, the same badge is on the headrests though the rest of the cabin is almost the same as the regular Chiron. It's done in the same deep blue color as the exterior with a tri-color stripe running down the center of each seat. A small French flag is also on the steering wheel.