Tag Archives:
sportage
Independence Day weekend is the best time to troop to your local car dealership and check out what "surprises" are in store for you in terms of low prices and high incentives for slow-selling car models. Manufacturers aim to boost the presence and the sales of these models by offering it for a lower price in time for the Fourth of July celebration.
If you're eyeing a particular sedan or SUV, you may want to look at this list and hope it's one of these slow-selling models you can get for less than its original price:
1. 2017 Chevrolet Sonic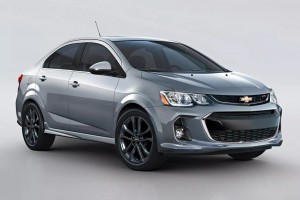 Priced at $15,145, the 2017 Chevrolet Sonic has been refreshed for the 2017 model year. However, its sales have decreased by 44.9 percent this year compared to the same period last year. The Sonic is a good value because it handles well and is comfortable, thanks to its turbocharged engine. Inside this subcompact car, it has plenty of seating and cargo. It also has an aesthetic upgrade, including the Apple CarPlay and Android Auto compatibility.
2. 2017 Kia Sportage
At $23,200, the Kia Sportage is certainly a car you can pick up right now. You think that extensive upgrades would up the sales? That did not happen to the Sportage. Instead, sales of this compact SUV declined by 16.6 percent this year compared to the same period in 2016. Last month, Sportage sales were down 18.3 percent compared to the same month last year.
If you want this bad, you can even get this for zero percent financing for five years before July 10. The Sportage has roomy seating, composed handling, premium cabin materials, and user-friendly tech. If you want better cargo space, though, you have to check out Honda CR-V, Subaru Forester, and Toyota RAV4.
3. 2017 Chevrolet Malibu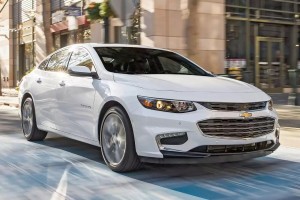 The 2017 Chevrolet Malibu has been hailed as the Best Midsize Car For Families because of its crash test scores, seating and cargo space, and reliability rating. But all of these do not mean good sales for the Malibu because recent reports indicated that Chevy sold 30 percent less units compared to the same period last year.
Now priced at $21,680, the Malibu is an even better car to get your hands on.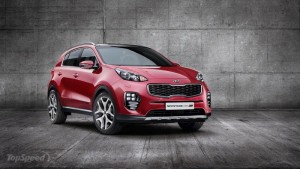 Kia Motors dropped the new fourth generation Sportage compact crossover in Frankfurt, Germany. It was launched with a redesigned exterior, an updated interior, and cutting edge technology and driving options.
What the new Kia Sportage offers is efficiency, practicality and performance in a single package. As you know, compact crossovers tend to be a jack-of-all-trade kind of vehicles, and the Sportage is no different. For the 2017 edition, Kia promised to upgrade every factor imaginable from its third generation Sportage.
The Sportage was first introduced in the early 1990s and since then, it has become quite a legend in Kia as it defined its range of compact crossovers.
For the fourth generation, the Kia Sportage will resemble a "fighter jet," thanks to Kia's chief designer, Peter Schreyer, the same guy who helped create the Audi TT. Kia's design studios in Germany, Korea and California all contributed to the overall external look of the new Sportage.
Inside, the Sportage has a more refined and sleek look. The dashboard interface, which also featured a seven-inch touchscreen, is more driver-friendly now with all the buttons and switches angled towards the seat. There are two color schemes available—dark and light gray two-tone, and black and canyon beige two-tone.
The Sportage's top-of-the-line will most likely include a turbocharged 1.6-liter T-GDI direct injection gas unit, which can produce 130 horsepower and 119 pound-feet of torque. Then, there's also the option of a 1.7-liter CRDi diesel that can produce 113 horsepower and 192 pound-feet of torque.
The newest feature for the 2017 Sportage is the seven-speed double-clutch transmission, as well as a revamped suspension that promises a better drive and ride.
Kia has just announced the new prices for the 2017 Kia Sportage, which will go on sale later this spring. You can get your hands on this new compact crossover for a range of $22,990 to $34,000, depending on the trim version, according to TopSpeed, which is also the source of the images below.