Tag Archives:
tesla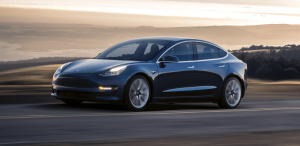 The Federal Bureau of Investigation (FBI) is investigation electric-vehicle-producer Tesla for possibly misstating information about Model 3's production going back to early 2017. The FBI is probing documents to see whether Tesla was capable of producing the numbers announced by its CEO Elon Musk in 2017.
The report from The Wall Street Journal, which cited unnamed sources "familiar with the matter," said that the criminal probe will involve comparing Musk's pronouncements with the company's manufacturing capability back in 2017. Specifically, the bureau wants to know if Musk made predictions and projections he knew the company wouldn't be able to meet.
This news comes after a separate settlement of civil charges between the US Securities and Exchange Commission and Tesla and Musk. According to the same report, the FBI investigation has gained steam since then and has now asked former Tesla employees about the company's production capability in 2017. The investigation is being headed by the US Attorney's office in San Francisco.
Tesla Model 3's production was launched in July 2017 but the company was only able to build 2,700 units in the whole year, including the 793 models it produced in the final week. It was only able to reach its goal of 5,000 units in June of this year but has since eased off that pace.
Bloomberg has its own Model 3 Tracker and it currently estimates that Tesla is building 4,562 units of Model 3 every week, bringing the total produced to 111,315 units.
In an email to Autoblog, Tesla admitted that the Justice Department requested documents pertaining to the public guidance for the Model 3 ramp. It did not specifically address the issue about the FBI probe. The statement said that the company has not received a subpoena, a request for testimony, or any other formal process. The Justice Department did not request additional documents, too.
"Tesla's philosophy has always been to set truthful targets — not sandbagged targets that we would definitely exceed and not unrealistic targets that we could never meet."
And while Tesla gets criticized for the delay in reaching its goals, the statement reminded everyone that the company has completed some ambitious goals that most doubted.