Tag Archives:
V8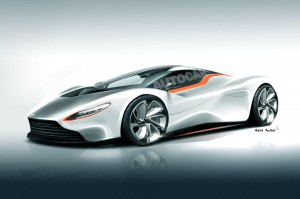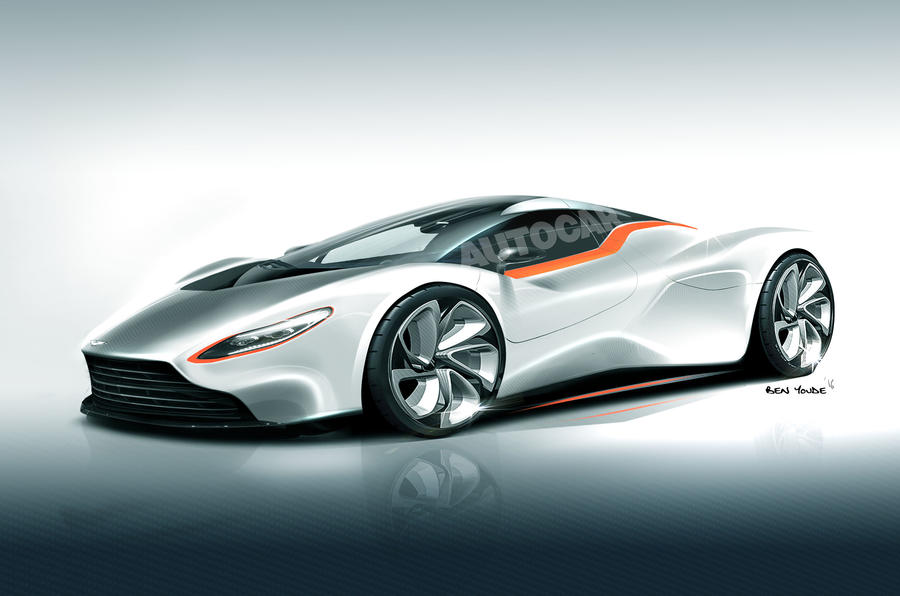 Aston Martin has a new business plan, and it will culminate in the building of the V8 supercar by 2022. Company executives revealed that Aston's "second century plan" includes releasing a new model every year until 2022, when the range will be completed and model replacements will begin.
What will generate the most interest among Aston Martin enthusiasts is the mid-engined supercar that is set to arrive in 2022, according to Autocar. This will be the final car in the company's plan. But instead of being too out-of-this-world, Aston's design boss Marek Reichman said that the mid-engined supercar will be "more mainstream" compared to the limited edition AM-RB 001 hypercar currently being developed by Aston Martin and Adrian Newey, Red Bull Racing's chief technical officer.
When it goes on sale, the Aston Martin V8 supercar will sit just above or at par with Ferrari 488 GTB. According to Reichman, all car designers "dream" of designing a mid-engined supercar, which should include a smaller fronter area, lower nose, shorter overhangs and smaller wheels.
Aston Martin last showed interest in building midengined cars in 2014 when it introduced the DP-100 Vision Gran Turismo at Goodwood. This 800bhp mid-engined GT racer was specifically created for the Gran Turismo 6 computer game and the theoretical twin-turbo V12 was also made available for download.
But the DP-100 project is far from being just available in the online world since Reichman revealed that the design cues used on the DP-100 could very well be applied on sports cars Aston Martin will launch in the real world.
Coupled with the developments in the AM-RB 001 project, the DP-100 concept could very well be used to engineer and design Aston's mid-engined supercar. No doubt, the V8 supercar we are expecting in 2022 will have the same design aesthetics to the AM-RB 001 and the DP-100 concept.
When Aston Martin decided not to bring its hardcore Vantage GT12 to the United States last year, everyone was dumbfounded. How could the company take away something that breathtaking from Americans?
That one was closely aligned with the V12-powered Vantage GT3 race car. But like mentioned above, this was never experienced in the United States.
Apparently, a new and completely redesigned Vantage is coming next year. But before that, Aston will send out the current model with another hardcore, limited edition model.
This will be called the Vantage GT8, and it will be aligned with the V8-powered Vantage GTE race car. According to reports, this car will be packed with a series of weight-saving measures that include carbon fiber body panels and a stripped out cabin.
This means the race-inspired GT8 will be incredibly faster and lighter than its contemporaries. This would easily be the lightest Vantage ever.
Inside, you can expect a contemporary race-inspired interior, which makes any trip feel like you're on the race track.
Its power will come from the 4.7-liter engine that is fitted in all V8 versions of the Vantage. The Vantage GT8 will be offered in both manual and automatic transmissions—particularly a seven-speed manual or Aston's SSII automatic.
Production of the Vantage GT8, however, will be limited, so you have to get your hands on it fast. Aston Martin only built 100 examples of the Vantage GT12. The GT8, sources say, will have 150 units out in the market as soon as production is finished.
The GT8 has already been witnessed by potential customers that Aston Martin invited for an exclusive unveiling last week. The invitation purportedly included a sketch of the car that included a road-scraping front splitter, big rear wing, and large diffuser.
Remember, the GT8 will only be the first from Vantage this 2016, so expect more in the coming months and more importantly, next year.