Tesla Ditches Model S 75 RWD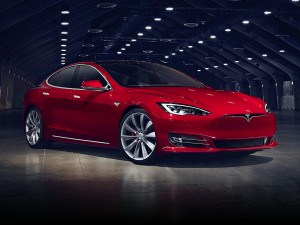 The introduction of the Tesla Model 3 means the American e-vehicle company is going to drop something off its lineup. Tesla has a history of reconfiguring the bottom end of its lineup whenever something is added on its top end. For the Model 3, the reconfiguration would hit the Model S 75 RWD.
Beginning this month, Tesla will deliver the first orders for Model 3, which means the discontinuation of the least expensive version of the Model S by the end of 2017. The Model S 75, which employs a rear-wheel-drive system, is currently being sold for $69,500.
Once Tesla pushes through with its plan to drop the Model S, the only remaining cheapest Model S would be the all-wheel-drive 75D, which is selling for $74,500. Generally, this move will increase the price gap between the Model 3, which starts at $35,000, and the Model S.
The S range would also turn into an AWD-only lineup with the Model 3 being the only Tesla available with a rear-wheel-drive system.
The gap further widens in terms of features, configurations, and even battery charging fees. Comparing the two vehicles, a Tesla document showed that the Model S has more than 1,500 configurations and several other premium features while the Model 3 has less than 100 possible configurations.
In addition, those who buy a Model S with a referral get free Supercharging for life while those who drive the Model 3 will have to pay every time they charge using Tesla's network.
Of course, it sure do looks like the two sedans belong to different ends of the spectrum because of their completely different price range, features, and performance. The strategy of the company is glaring, though, for many: widen the gap and offer only the most efficient versions of the vehicles.
After all, it worked with Tesla in the past. Who would say it won't work now?