Tesla Model S 75 Gets Axed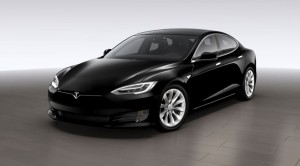 Since 2012, when it was first introduced, the Tesla Model S range has been subjected to a lot of changes. Aside from the mid-cycle update, the range also discontinued the smaller battery options and introduced the more powerful all-electric sedans.
The Model S 40, Model S 60, and Model S 70 have already been pulled out from the stocks. Now, it's time for the Model S 75 to make its final bow, too. That means the base model of the Model S will come down to the 75D, which comes with a price tag of $89,300. That's $5,000 more than the current $84,300 tag of the Model S 75.
Of course, this doesn't mean you should shut out Tesla from your life. Though the vehicles usually come with hefty price tags, these did not account for the federal tax credit you can get, as well as the estimated gas savings over the next five years.
The Model S, aside from the 75 D, will have the 100-kWh model, as well as the top-ranging P100D version. The exit of the Model S 75 from the dealers' showrooms also means that starting next week, all Model S sedans will have the all-wheel-drive system.
Why do you think Tesla is pulling the plug off its Model S 75? How streamlined can the Model S range get? The removal of the Model S 75 means that the Model 3 will remain to be the only choice you have if you want a single-motor Tesla. Elon Musk's company's move is reasonable enough if it really wants to separate the Model S range from the newly-minted Model 3.
Instead of offering the Model S 75 as the base model of a performance-oriented range of vehicles, Tesla decided it would be more practical for them to simply market the Model 3 as simpler and more affordable.