The Electric Mini Hardtop Has Been Confirmed For 2019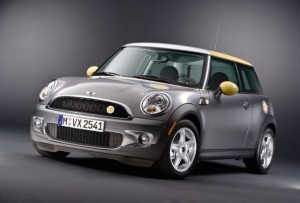 In 2019, Mini will launch an electric version of its Hardtop. The brand finally confirmed the kind of body style the electric vehicle, which it has been working on since October, will have on Tuesday. This marks the fact that Mini is truly serious about dabbling into electric vehicles.
According to the source, the electric Mini Hardtop will be built at the brand's plant in Oxford in United Kingdom instead of the earlier assumption that it would be produced in mainland Europe because of what happened with Brexit. But for the electric powertrain, its components would be from factories located in Germany.
Oliver Zipse, the BMW Group's head of production, highlighted the need to use multiple plants for the diversification of the brand. It also allows for the production to be flexible, depending on the demand for the electric cars in the future.
Mr Zipse takes pride in Mini's "adaptable production system," which will be able to react instantaneously to the changing demands of the customers. When there is an increase in demand for the Hardtop's electric version, it will be easier for Mini to boost the production of its components.
Mini is no stranger to mainstream electric cars. In fact, it used to lease a Mini E electric car, which was based on the Hardtop, on a trial basis. Whatever the feedback was from that leased electric car, it looked to be positive because it acted as a research tool for Mini to allow it to work on the future of its e-vehicles.
Mini's lineup for electric vehicles will use a plug-in hybrid technology, much like the BMW. Currently, the Cooper S E ALL4 is using the hybrid tech already, and it is expected to be fitted in the rest of the Mini's range of cars.
This move by Mini only showed how confident the brand is in moving to a more electrified future. The brand expects that hybrids, plug-in hybrids, and pure electrics will account for 15 to 25 percent of the company's sales by 2025.