The Mercedes-Benz GLB Is The Crossover We Never Knew We Needed Til Now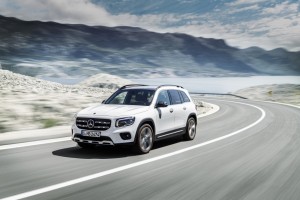 Think of the G-Class in miniature size. That's how the new 2020 Mercedes-Benz GLB looks like. It's a three-row, seven-seater crossover that slides between the 2019 GLA and the 2019 GLC. Using the German company's new platform that's also in the A-Class and B-Class, the GLB's boxy design is the latest in the brand's compact car range.
Spacious Family Car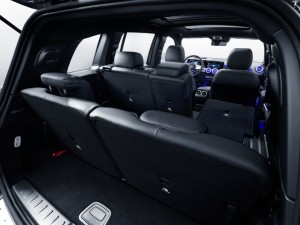 The main advantages of the GLB are its cabin and compartment. It's the first in this segment to be offered in a seven-seat capacity, with the two seats in the third row compatible for people up to 1.68 meters in height.
The GLB has a wheelbase of 2,829 millimeters, which is 10 millimeters more than the B-Class. The headroom in the first row is 1,035 millimeters—the best in the segment—while the legroom in the rear in a five-seater configuration is 967 millimeters.
The load compartment is 560 liters for the seven-seater setup and 1,755 liters for the five-seater setup. The second row can be longitudinally adjusted while the standard inclination for the backrests is adjustable in several stages. The load compartment can then be maximized by up to 179 liters and put to versatile use.
Second Best Powertrain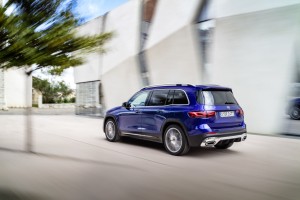 The GLB has a turbocharged, 2.0-liter four-cylinder engine that cranks out 221 horsepower and 258 pound-feet of torque. In the US market, the only competitor to best that specification in the segment is the BMW X2, which has seven horsepower more and same amount of torque output. To reach 60 mph from a standstill, the GLB and the X2 need only 6.9 seconds. The top speed is rated at 130 mph.
In Europe, there are two diesel options to choose from: the GLB200d and the GLB220d. Both are powered by a 2.0-liter four-cylinder oil burner but the GLB200d comes with 150 horsepower and 236 pound-feet on tap and hits 62 mph in nine seconds while the GLB220d benefits from 190 horsepower and 295 pound-feet of torque.