The Oh-so-awesome Opel Mokka 2015 Well Redefine Driving Pleasure
Not many people have a great memory considering the speed at which our lives run. However, we can't say so for the motor enthusiasts. For them remembering stuff from their favorite world is no big deal. In fact, it is like proving their love. So, all you motor lovers, try and go back in time. You don't have to venture too far ago, just about two years back; Opel had presented to the world a new SUV model. Many people referred it to as a sub-compact SUV, and well, it bowled over quite a few of them. Some even went to the extent of saying that it over-delivered. In short, it didn't only meet their expectations; it was much, much better than that! Now the upcoming Opel Mokka 2015 is on its way to us and though it is not yet out, it is giving way to a lot of rumors. Yes, it had the same old charm but it is its all new avatar. Let us find out what makes it different from its original model.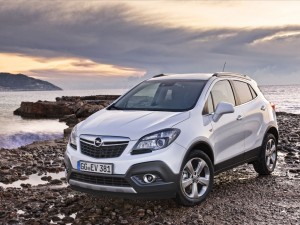 Now, one thing is for sure, for the upcoming Opel Mokka 2015, it would almost have been a risk-free stride. And why do we say that, you ask! Well, clearly, it is because the previous one sold a lot of models. It was obvious that it was well received by the masses. Therefore, it was not much of a guess to know that as long the performance and appearance is mind blowing, who minds a new vehicle that too from a top class motor company. Moreover, we have heard some many promising things about the new avatar of the Opel Mokka 2015. So, we have heard that it still has the dynamism, the flow, and the careful contours that are well liked and give it a plush touch. Another big change is the new engine. No wonder, it is with this new addition that the model was presented at the Paris Motor Show 2014.
It is important to remember that the available version came fixed with the following engines – petrol, diesel and LPG. However, tables have turned. We have heard that the new ultimate engine – 1.6 CDTI will enhance the driving experience and hence increase the desirability of the upcoming Opel Mokka. We have also heard many people are calling the new engine a whisper engine. This intriguing name is enough to add that extra flame to this fire. Since a vehicle is truly just as good as the engine it has, other factors aside, some great facts about the engine could do immense good to the sales of any vehicle. It is a great talking point because, while looks do matter, no one wants to drive an SUV that gives them the same old driving experience. Interestingly, the new Opel Mokka has an aluminum engine. It is so amazing that one can hit 100 km/hr from 0 in about 9 seconds and that is enough to get us excited about the new wonder motor!