There Will Be No McLaren SUV In The Future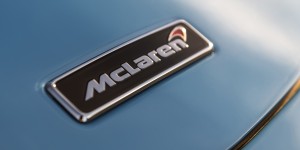 If you are one of those on the lookout if supercar maker McLaren is going to come up with a super SUV, you will be sorely disappointed. The company made it clear that entering the highly-profitable SUV market is not part of its long-term Track22 business and development plan.
McLaren wants to focus on building two-seater sports car and build its legacy to be the most important sports car brand in the world.
Luxury automakers Lamborghini, Bentley, and Rolls-Royce have already entered this market, so it wasn't so far-fetched that we were thinking McLaren and Ferrari would do the same. Both companies, however, rejected the idea of joining the fray and they would rather focus on what they do best—making sports cars.
Tony Joseph, McLaren North America president, said that McLaren is a profitable company and has been in existence long before such trends started. "So there's really no need to go into SUVs. We want to concentrate just on two-seat sports cars and be known as the iconic sports car company," he told Automotive News.
McLaren, of course, could build an SUV if it wants to. It has the engineering, the architecture, the facilities, and the capability. It does not want to, and that's a big difference. Many could see it as a waste of opportunity for McLaren to make money and dip its hands into the profitable market of SUVs.
However, McLaren isn't in financial trouble. Far from it, actually, making its decision not to dabble into SUVs understandable. In 2017, the automaker posted its biggest sales year, delivering 3,340 units the entire year. We're only halfway through 2018, and it's already on pace to break the record it made in 2017.
Those figures are expected to rise in the coming years since the company plans to unveil 15 new cars by 2022.