There's A Next-Gen Nissan Frontier Pickup Coming Up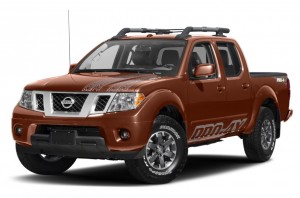 The long wait for an official word from Nissan is over. The Japanese automaker finally confirmed that a midsize Nissan Frontier pickup truck is being readied for a next-generation release. How many years has it been since we last saw an updated Frontier? The current generation dated back to the 2005 model year, which means there's more than a decade between then and now.
The new Frontier will be built alongside the full-sized Titan pickup and several other models at Nissan's factory in Canton, Mississippi. Though this is the kind of news we have been waiting for years, Nissan remains mum on what a new Frontier has in store for us.
All we have now are speculations, and pretty blown-up speculations at that. There were rumors in the past that the Frontier is going to be aligned with the Navara, Nissan's global midsize pickup. Unlike the Frontier, the Navara has just been redesigned and deployed to various other markets globally. So popular are Nissan's pickup trucks that the Navara spawned variants under different badges such as a Renault and a Mercedes-Benz.
According to what we're hearing from the production side, the new Frontier pickup will look like a "heavy refresh" of the existing model. Well, if there was nothing wrong with the Frontier, why change it, right? What the next-generation Frontier is going to have is a new body, updated interior, and new engines to replace the 2.5-liter four-cylinder and 4.0-liter V-6 engines fitted in the current models.
Although Nissan is still unclear on what it wants to do in this segment, there's plenty of breathing space for the Japanese automaker seeing as it is one of the most favorite brands to produce midsize pickup trucks. Even the current Frontier, which was last tweaked in 2005, is still selling well despite competitions from Toyota, Ford, Honda, and General Motors.