Top 3 Changes In The New 2017 Alfa Romeo Giulia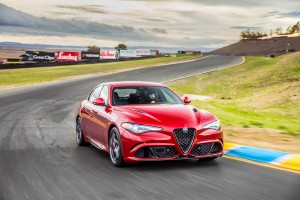 There were definitely plenty of delays, but the 2017 Alfa Romeo Giulia has finally arrived and it's ready to be delivered to your doorsteps. But before you let go of that hard-earned cash, take a look at how this luxury vehicle fares when pitted against its direct competitors—the BMW 3-Series, the Mercedes-Benz C-Class, and the Jaguar XE.
Check out the top 3 updates of the vehicle based on a source:
1. Dramatic Lines
The 2017 Alfa Romeo Giulia has the "most pleasing lines" out of the lineup. It has dynamic creases on the hood that wraps around the frames to the front grille, whose three-vent design certainly became a standout. Why is that? The grilles on the Merc, BMW, and Jaguar have very definite separation between the upper and the lower grille.
In the rear, the 2017 Alfa Romeo Giulia is subtle with its changes, though the C-shaped taillights and the large tailpipe units certainly added some visual stylistics.
2. Round And Compact
Round and compact, that's how one will describe the overall look of the 2017 Alfa Romeo Giulia. It is almost the same length as the 3-Series and slightly shorter than the C-Class and XE. You'll notice that compared to the other three luxury sedans, the Giulia has a short overhang. If you opted for it, the Giulia can be had with five-hole wheels and hood vents.
3. Simple Cabin With Extra Features
Inside, there's nothing much going on with the 2017 Alfa Romeo Giulia, except that it sports a few more buttons and knobs than the BMW and the Jaguar. What's good about the cabin is that it was kept clean and simple, and there was nothing over-the-top about it. That draws attention to the sculpted lines of the dashboard that is home to the infotainment system and various other knobs and what-not.
There's a frameless infotainment screen that allows you to navigate fashionably, we might say. The seats are all wrapped in leather, which is a standard on all Giulia models.