Top 3 Expectations About The 2019 Jaguar I-Pace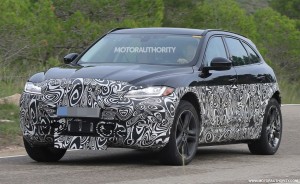 The Jaguar I-Pace electric SUV concept was unveiled during the Los Angeles Auto Show last week. Days after, a test mule for the production version has been spotted and reviews and speculations are in order.
Although this wasn't the first time the test mule was spotted in the wild, this one was different since the production design seems to be final. The launch, according to reports, will be somewhere in the middle of 2018 with this being a 2019 model.
1. New Platform
The test mule used the body of an F-Pace SUV, though Jaguar said this was not the same platform that will be used for the production version of the I-Pace. The front design has the usual grille opening, which design is far different from the one we see on the F-Pace. There are also no air vents on either side of the bumper anymore. The wheelbase was stretched, the track was widened and the roof has been lowered.
The platform that will be used on the I-Pace will have the "skateboard" design. This will allow the battery to sit in the floor and power the electric motors on both axles. The production of the I-Pace will be in a different plant from the F-Pace, probably at the Magna Steyr of Australia.
2. Electric Power
The I-Pace will feature a 90-kilowatt-hour lithium-ion battery paired with two 200-horsepower electric motors that has a range of up to 220 miles. Reports said that the I-Pace can go 0-60 mph in just 4 seconds.
Rivals of the I-Pace include the Tesla Model S, an upcoming electric vehicle from Mercedes-Benz, and the possible electric version of the next-generation Audi S7.
3. Pioneer in Jaguar
Jaguar just announced that its diving into a series of vehicles with mild hybrid, plug-in hybrid and electric flavors. Along with its sister company Land Rover, Jaguar will be focusing on heralding a new breed of sedans for the environment-conscious consumers. Land Rover will focus on the hybrids while Jaguar is working on the electric vehicles.