Top 3 Mercedes-Benz Vehicles at the 2017 Geneva Motor Show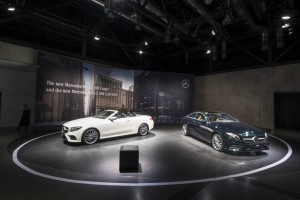 Mercedes-Benz wasted no time in making a statement at the 2017 Geneva Motor Show. The three-pointed star marque immediately showcased its new cars and sport utility vehicles in the press conference of the event.
The luxury vehicle brand presented a lot of its products in Geneva, including new drivetrains of its existing GLA range and special edition versions of its cars, but let us take a look at the three new models that really stood out in the event:
1. Mercedes-Benz E-Class Cabriolet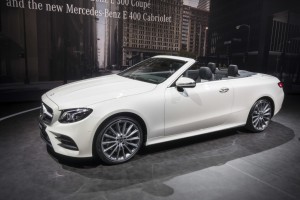 The company focused on the new Mercedes-Benz E-Class Cabriolet during the show. The car gets the design of its coupe sibling, but it ditches the roof found in the coupe to give way to a retractable soft top. The featured model in Geneva was the Mercedes-Benz E400 Cabriolet.
2. Mercedes-Maybach G650 Landaulet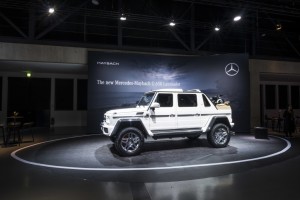 The Mercedes-Maybach G650 Landaulet combines the off-road qualities of the Mercedes-Benz G-Class and the ultra-luxurious elements offered by the revived Maybach label.
The landaulet is based on the Mercedes-AMG G63 6×6 and the Mercedes-Benz G500 4×42. The SUV has a four-seating capacity and a convertible rear to allow open air ride to its passengers at the back. Massage and neck-leaving heating function were also added for extra level of comfort for its occupants. Moreover, the auto is powered by a V12 engine with an output of 630 hp and 1,000 Nm of torque.
3. Four-Door Mercedes-AMG GT Concept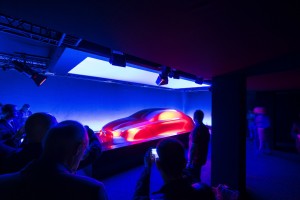 The company previewed the early phase of the development of the four-door Mercedes-AMG GT Concept. The sports car is the response of the brand to the Porsche Panamera.
Details about the high-performance saloon is still scarce. It is expected to get the form of the Mercedes-AMG GT and its engine trims. However, look forward to a smoother exterior with reduced body lines in the four-door sports car compared to the two-door AMG GT. The enhanced styling is in line with the new "Aesthetics A" design language of the luxury car brand. Of course, there might be adjustments in the measurements of the four-door AMG GT due to its new interior layout.
Photos
Check out the official photos of Mercedes-Benz at the 87th Geneva Motor Show in the gallery below: